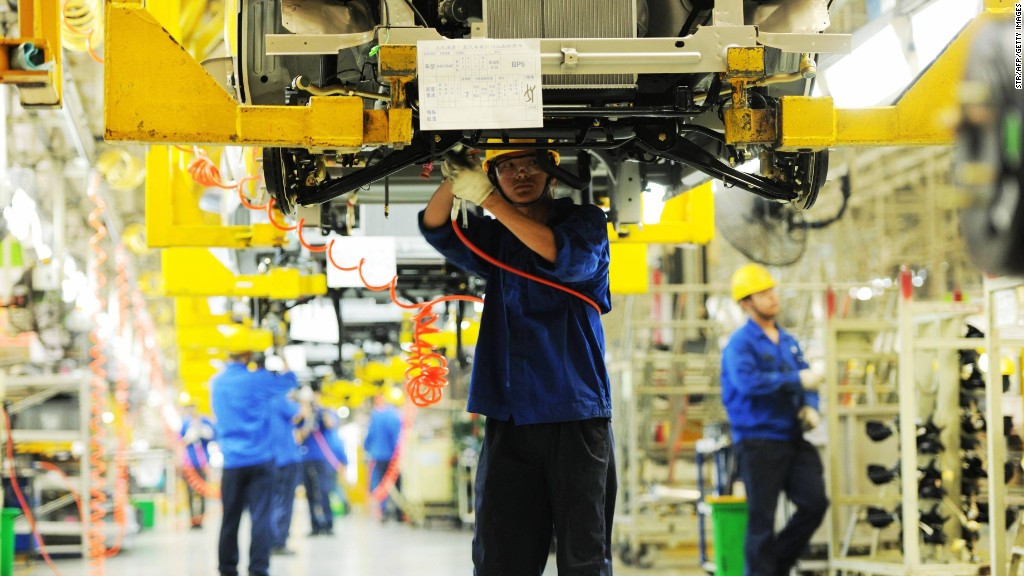 China's efforts to try to tackle its $1.3 trillion risky loan problem could end up making the situation even worse, the International Monetary Fund has warned.
Corporate debt in China is estimated to have risen to about 160% of GDP, a high level compared with other developing economies. And it's continuing to increase.
That's not healthy at a time when China's annual economic growth is at its weakest in 25 years and when companies are finding it harder to service their debts.
The IMF estimates that the amount of loans potentially at risk stands at $1.3 trillion, or 12% of the entire economy.
And in a report published Tuesday, it warned that the two techniques that China has reportedly identified to deal with the huge debt load -- converting bad loans into equity or repackaging them into securities -- won't work if other issues aren't addressed at the same time.
Related: Chinese firms are becoming 'allergic' to hiring
"Unless they are carefully designed and part of a sound overall framework, they could actually worsen the problem, for example, by allowing 'zombie' firms to keep going," the report said.
"Banks generally also don't have the expertise to run or restructure a business," it said. Taking a stake in companies could also create conflicts of interest, it warns, with banks' keeping on lending to firms to which they're now tied.
Rising debt levels, especially among businesses, have long been a concern for China's economy. And the issue is closely linked to the government, since many of China's large state-owned enterprises are notoriously inefficient and wasteful.
Beijing has been trying to balance these risks, while shifting the country's growth engine away from the old model of manufacturing and exports toward one led by services and greater consumption.
Related: China plans to cut 1.8 million coal and steel jobs
The IMF report said "a more ambitious and comprehensive policy agenda is urgently needed to stay ahead of rising financial sector vulnerabilities."
It suggested the government should revamp struggling firms that are viable and liquidate those that aren't. Authorities should also require banks to be more proactive in identifying bad loans, it said.
China has already begun to tackle overcapacity at some of these "zombie" firms. In late February, Beijing announced that it would cut 1.8 million coal and steel jobs, and also set aside 100 billion yuan ($15.3 billion) over the next two years for unemployment relief, offering training and job placement services.
Still, experts have said that more cuts are needed.