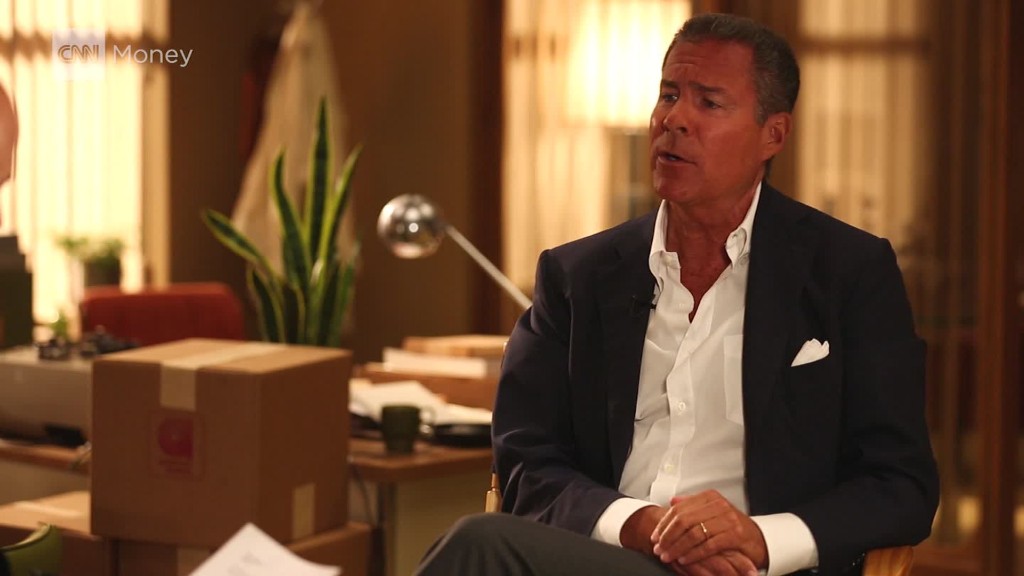 Tickle Me Elmo might turn into a Teach Me Elmo soon.
IBM (IBM) Watson is teaming up with Sesame Workshop to develop a new suite of preschool products that could range from consumer apps and toys, to educational tools for schools. Sesame Workshop is the nonprofit that creates "Sesame Street."
The company says it entered into this partnership because it wants to provide personalized learning to as many kids around the world as possible.
"There's not necessarily anything wrong with preschool education today," Harriet Green, IBM's GM for Watson IoT, Commerce and Education told CNNMoney. But not enough kids have access to the right level of education at the right time in their lives.
Children who come from poorer homes are often underexposed to vocabulary at an early age, for example. That potentially puts them at a disadvantage later in life.
Brain development happens rapidly during the first few years of a child's life, "making this window critical for learning," IBM says.
By taking what Sesame Workshop has learned about childhood education over the past few decades, and giving it to Watson, IBM hopes to develop software that helps fill in some of these gaps.
Take for example, an Elmo toy. If equipped with Watson's natural language processing and machine learning technology, it could learn to understand what a child is saying, then figure out how to play with her in a tutorial way that changes as she gains more knowledge. The child counted to 10 today? Let's try to 40 tomorrow.
At an institutional level, IBM could develop an app that can help teachers design curricula for specific students depending on how they interact with that app.
Related: IBM wants Watson to be asking us the questions
IBM hasn't announced how it plans to make money from its venture with Sesame Street, and that's not the goal, the company says.
But by distributing one of its well-known services in this manner, it's taking a similar approach to tackling education as other Big Tech firms.
Microsoft (MSFT) for instance is pushing further into schools with programs like Minecraft and specialized versions of Office 365 that can link classroom work to homework. Google (GOOGL) offers customized versions of Gmail, Drive and Docs as well as low cost Chromebooks and Android tablets. And Apple (AAPL) says it has over 170,000 apps designed to making studying personalized.
Related: Sesame Street invests in startups
For Sesame, the partnership with IBM is another example of its desire to work more closely with Silicon Valley.
Earlier this year the nonprofit announced it will start investing in startups that are focused on childhood development.