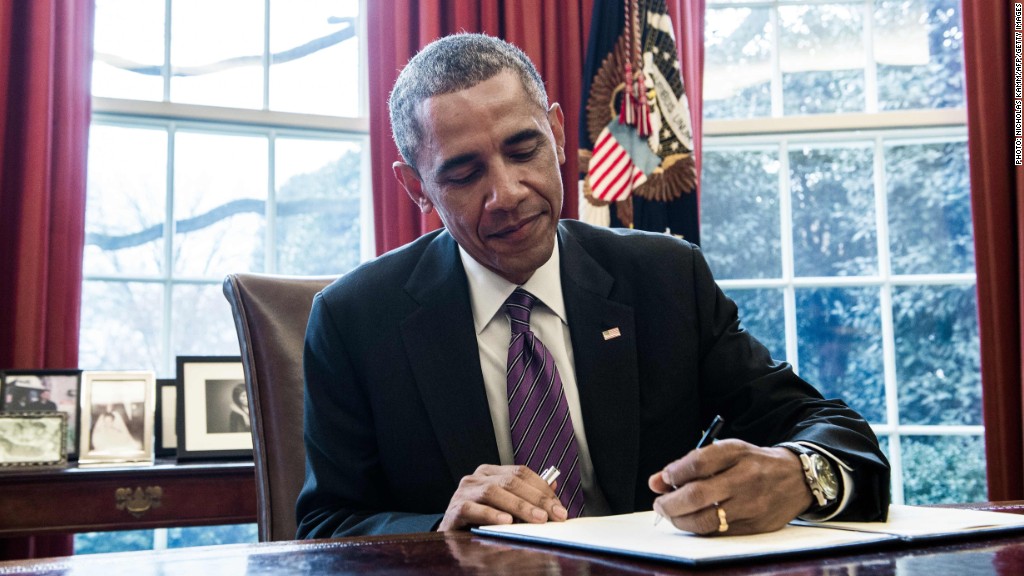 It looks like President Obama and Wall Street bankers will just have to agree to disagree on their status as "fat cats."
Early in his presidency, Obama famously described bankers who received bonuses during the financial crisis as "fat cats," a diss that set off years of tit-for-tat recriminations and undermined his relationship with financial titans.
Now well into his final year in office, Obama doesn't appear to have any regrets about his attitude toward Wall Street.
His criticism of Wall Street "was extraordinarily mild," Obama told the New York Times Magazine, but "it hurt their feelings. I would have some of them say to me, 'You know, my son came home and asked me, 'Am I a fat cat?' "
In the NYT Magazine interview, conducted by Andrew Ross Sorkin, Obama offers a forceful defense of his economic record. The president argues that steps taken by his administration during the financial crisis helped the country avoid economic disaster and laid the groundwork for a sustained recovery.
Related: Will the Fed raise rates before the election?
But Obama is clearly bothered that economic gains made during his tenure haven't translated into more public optimism about the country's future. That goes for Wall Street, too.
"One of the constants that I've had to deal with over the last few years is folks on Wall Street complaining even as the stock market went from in the 6,000s to 16,000 or 17,000," Obama said. "They'd be constantly complaining about our economic policies. That's not rooted in anything they're experiencing; it has to do with ideology and their aggravations about higher taxes."
Obama's characterization of bankers was soft next to the rhetoric on the campaign trail today. Donald Trump recently called Ford's decision to open a plant in Mexico "an absolute disgrace."
Bernie Sanders has said that GE is "destroying the fabric of America."