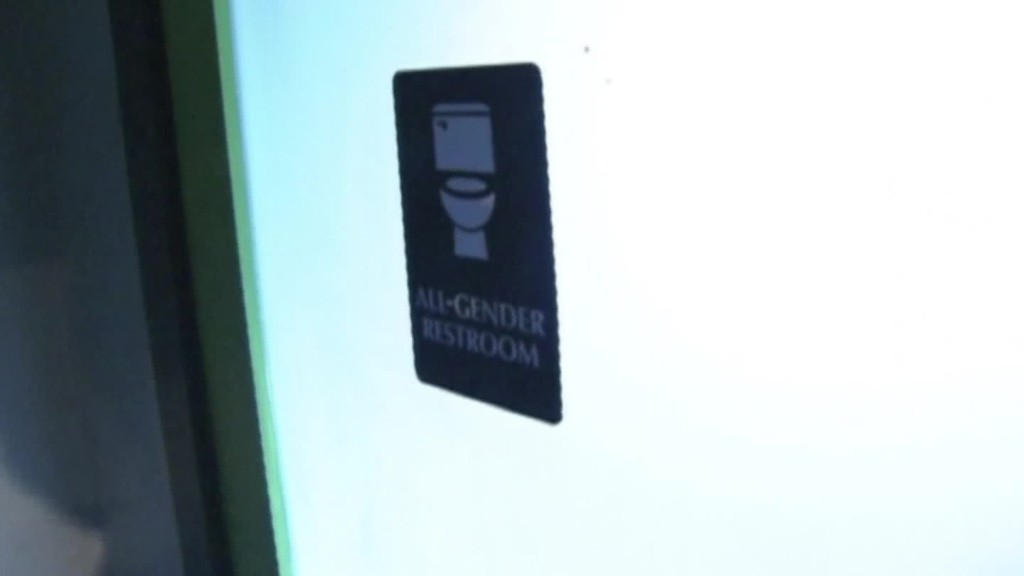 The cancellation by Bruce Springsteen and other high-profile performers over North Carolina's anti-LGBT law has cost a major venue nearly $200,000 in ticket sales and hundreds of lost shifts for its workers.
A spokesman for the Greensboro Coliseum, where Springsteen and his E Street Band where scheduled to play April 10, said the cost of losing Bruce alone amounted to $100,000 in the venue's share of lost ticket sales.
Springsteen canceled in "solidarity" with protesters of the state's recently-passed HB2, and said the 15,000 ticket holders were eligible for refunds.
HB2 forces transgender people to use the bathrooms that correspond to the gender on their birth certification. A slew of performers have dumped their scheduled acts in North Carolina in protest of the law, and also in Mississippi, where lawmakers recently passed a similar law.
Related: Special administrator appointed to Prince's estate
Cirque du Soleil also canceled a series of performances, announcing that it's "opposed to discrimination in any form," and the band Boston followed suit. These cancellations combined cost the Greensboro Coliseum almost as much as the Bruce: $68,000 in lost sales from 10,000 tickets to Cirque du Soleil, and $20,000 for 1,500 tickets to Boston.
The cancellations also result in lost shifts for hundreds of part-time workers who were scheduled to work the shows. This includes the 600 people who would have worked Springsteen's show and the 225 people who would have worked the seven shows of Cirque du Soleil. (The coliseum did not disclose the smaller tally of workers who lose out from Boston's cancellation.)
In addition, the concessions company Spectra Food Services & Hospitality loses its opportunity to make $20,000 from the three events, and would have employed 20 to 60 workers for each event, according to Greensboro Coliseum.
Related: 50 protestors of NC "bathroom bill" arrested at statehouse in Raleigh
Springsteen was the first to cancel, and many others have followed his lead, including Nick Jonas and Demi Lovato, who are touring in tandem and canceled shows in Raleigh and Charlotte. Pearl Jam and Ringo Starr have also canceled North Carolina shows, while Bryan Adams and Tracy Morgan canceled gigs in Mississippi. The venues for those canceled acts have not returned messages from CNNMoney.
Some companies have also reacted in opposition. Deutsche Bank (DB) and PayPal (PYPL) pulled the plug on plans to expand in North Carolina, cost the state 650 jobs.
Some artists have decided the show must go on, even if they're opposed to the law. Jimmy Buffett kept his scheduled gigs in Raleigh and Charlotte last week, but said future shows in North Carolina "would definitely depend on whether that stupid law is repealed." Cyndi Lauper said she was going ahead with her show, scheduled for Raleigh on June 4, but would donate the proceeds to Equality North Carolina, a group for LGBT rights.
Related: Show goes on for Anthrax & Stryper, despite anti-LGBT laws
The front men for Anthrax and Stryper vowed to go on with their performances, dismissing the issue altogether. "Screw the politics," said Scott Ian of the heavy metal band Anthrax, who is scheduled for May 7 in Concord, North Carolina. "We're musicians, not politicians," said Michael Sweet of the Christian band Stryper, scheduled for July 30 in Biloxi, Mississippi.
Most of the musicians with shows in either state have remained silent on the issue and have not canceled their scheduled shows, including Dolly Parton, Justin Bieber, Weird Al Yankovic, Foreigner, Queensrÿche, the Monkees, Megadeth, Rob Zombie, R. Kelly, Survivor, 38 Special, Def Leppard, Alabama and Jim Gaffigan.
Editor's Note: The first paragraph of this article has been changed from an earlier version.