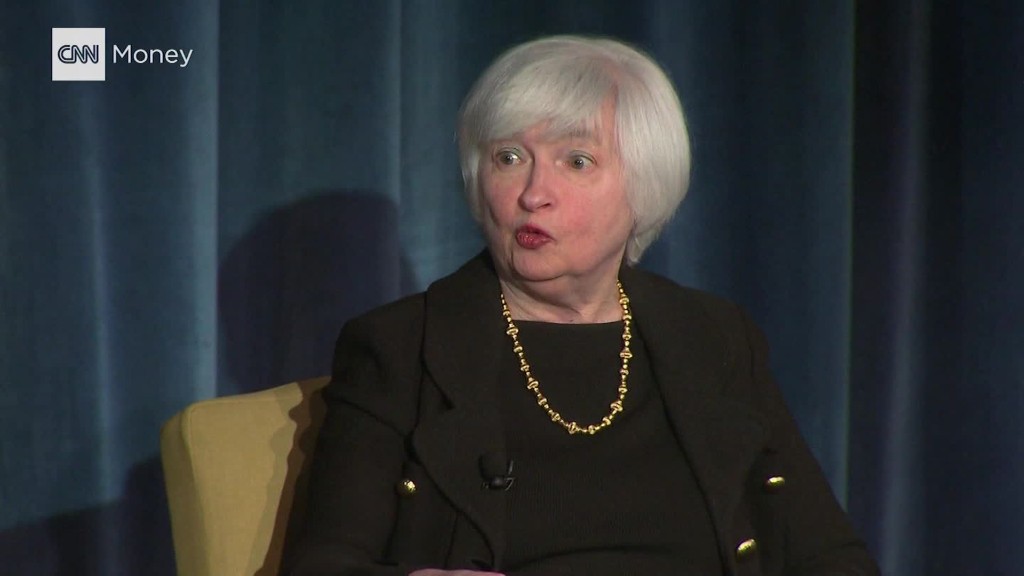 The idea that no bankers went to prison for crimes related to the financial crisis is a myth, according to the watchdog overseeing the federal government's bailout fund.
There have been 35 bankers sentenced to prison, said Christy Goldsmith Romero, the special inspector general for the Troubled Assets Relief Program (SIGTARP), in a report to Congress released Thursday.
More than $400 billion in TARP funds were distributed to banks that were in danger of failing during the financial crisis. The TARP inspector general has been prosecuting cases of fraud in the use of those funds.
Many of the crimes involved relatively small amounts of money at smaller banks, rather than massive fraud at Wall Street banks.
Related: This guy thinks banks are STILL too big to fail. And he's not Bernie
But there are top executives who are sitting in jail for substantial sentences today. Edward Woodard, former CEO of the Bank of the Commonwealth in Norfolk, Virginia, was sentenced to 23 years after he was convicted of hiding $800 million in past due loans and making loans to straw borrowers to hide financial problems at his bank.
There have been 59 bankers convicted of crimes, including two executives at NOVA Bank in Philadelphia who were convicted on Wednesday of fraud conspiracy related to TARP funds. An additional 19 bankers have been charged with crimes, with many awaiting trials.
Goldsmith Romero said it's wrong to say that bankers now in prison only came from small banks. She said that that some banks had assets of as much as $10 billion and were very big players in the states where they were based. Top executives at the so-called "too big to fail" banks have avoided any criminal charges, even as their banks paid tens of billions of dollars in fines to settle charges of wrong doing leading up to the financial crisis.
Related: Feds wrestle with 'too big to jail'
"I certainly understand the frustration of the people who want to see accountability for those who brought on the financial crisis," she told CNNMoney. "Some of these institutions where we are finding criminal conduct, the level of accountability stops at a lower level and doesn't rise up."
"I would just add the word yet," she said when asked about the lack of criminal charges at the big banks. She said her office is continuing to investigate hundreds of cases at institution of all sizes.
"I don't think anyone who committed a crime should think they're in the free and clear," she said.