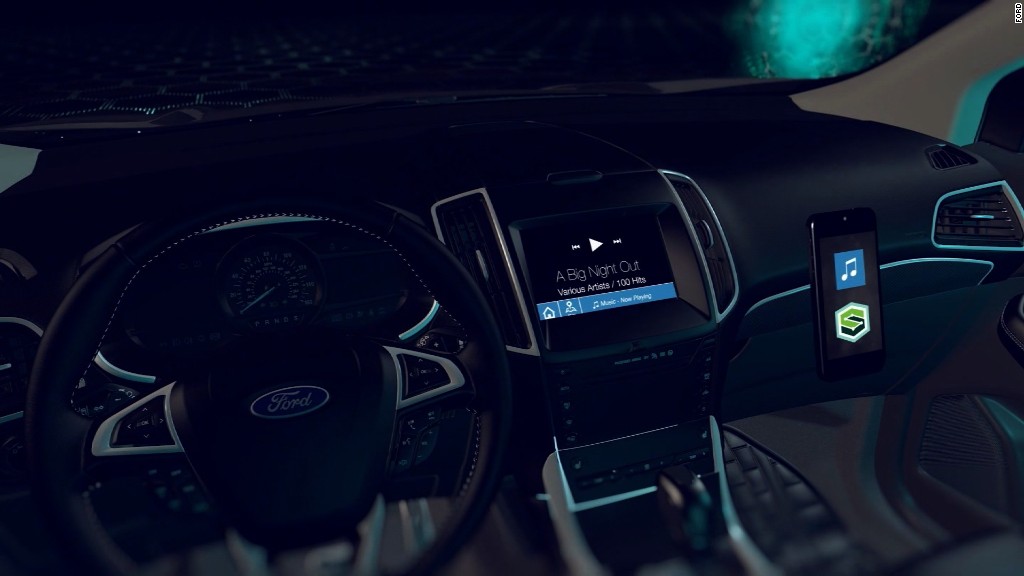 Ford Motor's profits more than doubled during the first three months of the year, giving the 113-year old automaker its best first quarter in its history.
Ford's results were lifted by strong U.S. sales and a continued turnaround in Europe. Ford's European profit during the first quarter topped all of the company's European earnings collected during the entirety of 2015.
Overall the number of cars Ford sold worldwide last quarter rose nearly 10% to 1.7 million, lifting revenue to $38 billion. Net income jumped to $2.5 billion from $1.2 billion a year earlier. And its automotive operating profit also more than doubled to nearly 10%.
Related: Ford plans four new SUV models
Auto sales have been strong so far this year, building on last year's record U.S. auto sales. Ford, No. 2 in terms of U.S. auto sales, reporting an 8% gain in those sales in the first three months, outpacing rivals GM (GM) and Toyota (TM).
Low gas prices have helped its sales of SUVs and trucks, such as its F-150 pickup. Its North American operation enjoyed its best quarter ever with a $3 billion pre-tax profit, and a record profit margin.
Shares of Ford (F) gained in premarket trading following the earnings report.