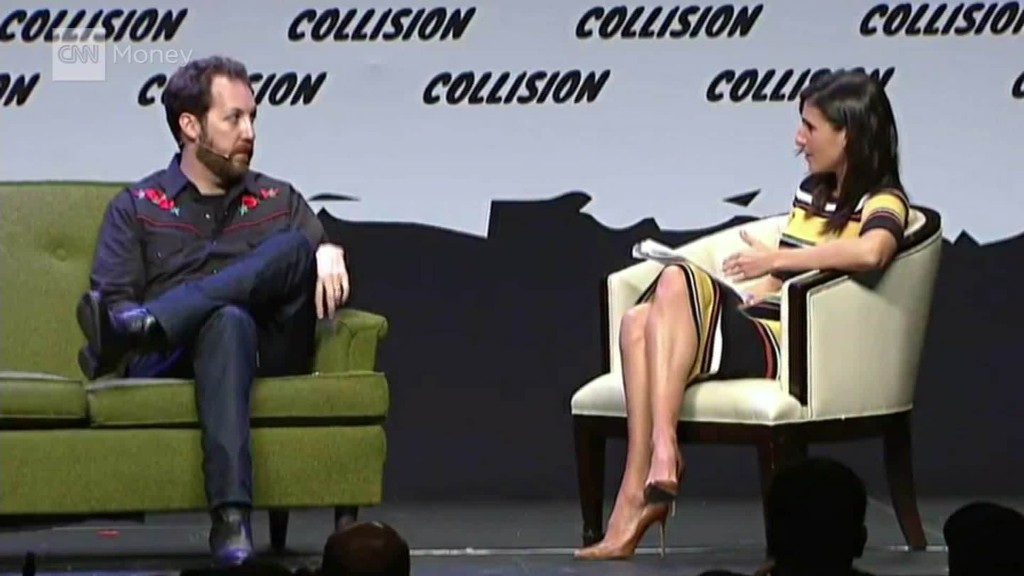 Chris Sacca was an early Twitter investor -- but he's still waiting for it to live up to his expectations.
During tech conference Collision, super-angel investor Sacca called Twitter "a series of missed opportunities."
Sacca, who has also invested in tech giants like Uber and Instagram, joked that Twitter (TWTR) was like a misbehaving child.
"That's just my kid. I keep walking into their room and finding a big pile of drugs under the mattress," he joked. "I'm like, 'Come on! You could've been somebody.'"
Sacca went on to say the company has some of the world's most valuable information but hasn't figured out how to surface it to the average user.
"It has cool sh** that you want to know about, and it has it faster than anyone on the planet," he said in a candid interview in New Orleans. "And they do the worst job of getting you that."
Related: Twitter shares tank 13% after missing sales estimates
In June 2015, Sacca wrote a rather epic post on Twitter's trajectory.
"When I posted the 8,500 words on what Twitter should be, I wanted to make clear this wasn't a vision statement for the future," he said. "What was so frustrating about it is that's what it should've been already."
The investor also urged tech entrepreneurs to solve the diversity problem in Silicon Valley -- because it's just good business.
"There is a greed case for diversity," he said. "Diverse perspectives bring us into markets we didn't know existed."
Sacca referenced the high number of African Americans who use Twitter.
"Twitter is 'Black Twitter,'" he said. "That is a brand that Black Twitter has given itself. That's where the hashtags happen ... where the excitement is."
Related: Can't hack it: Tech's diversity efforts are 'a failure'
Despite the high number of black users, the company lacks diversity within, Sacca said, pointing out the fact that there's no black member on Twitter's board and few black executives at the company.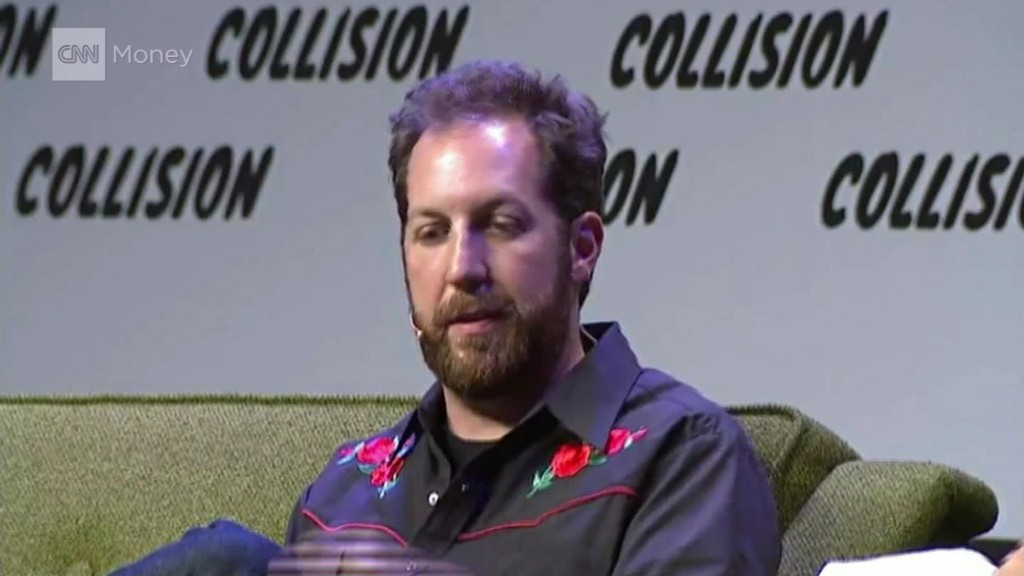 Sacca also said he had the opportunity to invest in Snapchat, and passed.
"Those guys came up to me after a talk I gave and said, 'We love the way you work, we love your values, we want to collaborate. Would you invest in our company,'" Sacca recalls. 'I'm like, 'the dick pics?'"
It was a billion dollar mistake.