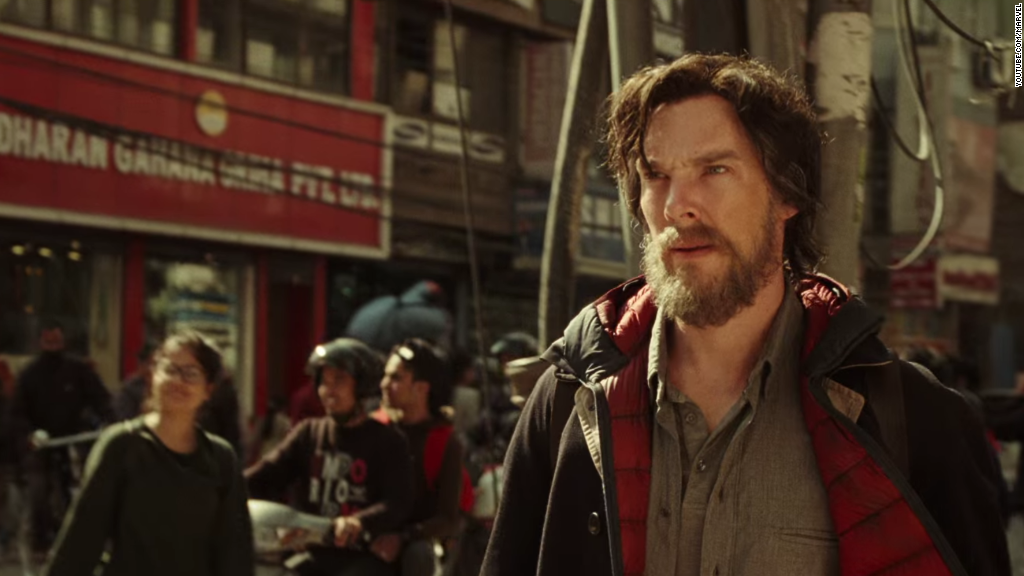 The punishment is about to begin -- on
Netflix

(NFLX).

"The Punisher," the gun-toting take-no-prisoners Marvel vigilante, will get his own spinoff on the streaming video service, the company announced Friday.

The new series will star Jon Bernthal, who will reprise his role as Frank Castle. Bernthal starred alongside Charlie Cox's Matt Murdock/Daredevil in the second season of Netflix's popular original series, "Daredevil," which debuted in March.

"We want to thank the fans who are clamoring for more of Jon's stunning and powerful performance as Frank Castle in 'Marvel's Daredevil,'" said executive producer and head of Marvel Television, Jeph Loeb.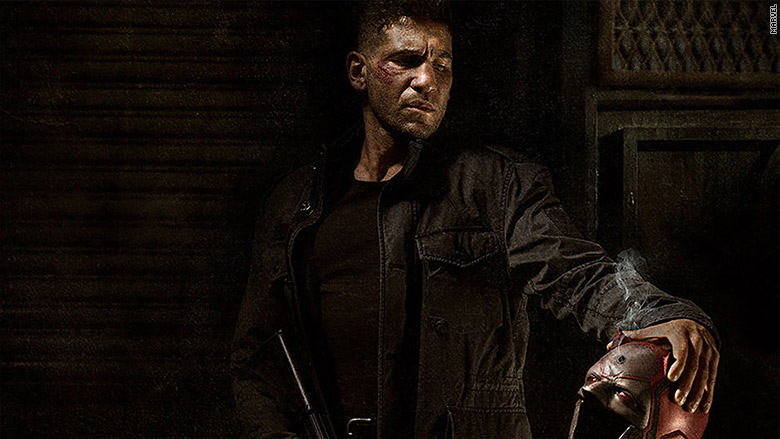 This is the sixth series to result from the partnership between Netflix and Marvel Television. The award-winning series "Jessica Jones" is part of this collaboration, as are the upcoming shows "Luke Cage," "Iron Fist," "The Defenders."
"The Punisher" spinoff is an example of Netflix building its original-content arsenal.
It's also another series in a long line of Netflix originals that, like "House of Cards," "Narcos" and "Bloodline," is centered around ordinary people doing murderous things.
Related: 'Captain America: Civil War' ready to take off at international box office
Bernthal got rave reviews from fans and critics for putting an extra level of heart, as well as seething anger, into the long-time Marvel anti-hero.
The Punisher has a cult following. He was originally conceived as a Marvel villain to the brand's fan-favorite Spider-Man. But thanks to the realism of the character and his popular costume -- a white skull emblazoned on a black shirt, Castle caught on with audiences.
In the second season of "Daredevil," Bernthal's Castle acts as a quasi-adversary to Cox's Daredevil.
Bernthal isn't new to comic book adaptations. The actor had a star turn as Shane on the first two seasons of "The Walking Dead."
Steve Lightfoot will be the executive producer and showrunner of "The Punisher." Lightfoot, known for his work on "Hannibal," will also write the first two episodes.
"For me, the complexity and unpredictability of Frank Castle make him an incredibly compelling character and I couldn't be more excited to dive into his world," Lightfoot said. "After watching Jon's performance in 'Marvel's Daredevil' I could not be more excited to be working with him to further develop and progress the story of this anti-hero in a show of his own."