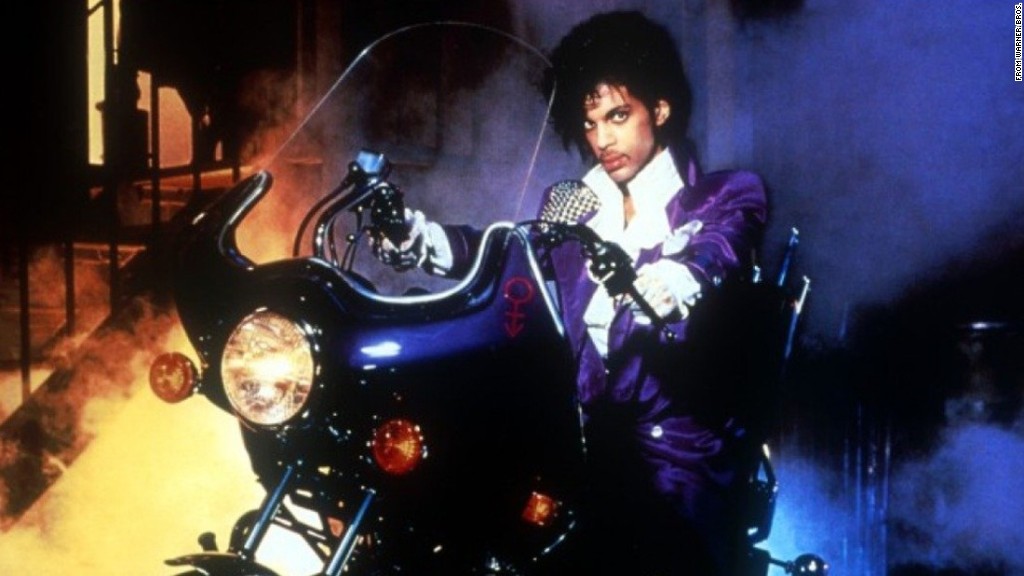 The jacket that Prince wore in his 1984 movie "Purple Rain" is hitting the auction block.
No, the jacket isn't purple. It's the greyish-black jacket that he wore with a white scarf on his romantic purple bike ride with co-star Apollonia Kotero.
The jacket has an estimated price of $6,000 to $8,000, according to Profiles in History, which is based in Calabasas, Calif.
Profiles in History is including the jacket in its Hollywood Auction 83, scheduled for bidding between June 29 to July 1.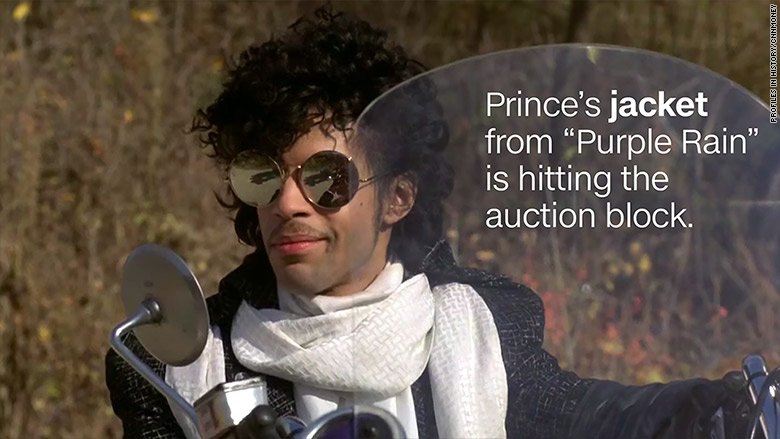 That auction will also feature Michael Jackson's sequined "Billie Jean" jacket that he wore during the HIStory tour of 1996, and his right-handed glove, studded with Swarovski crystals, from the Dangerous World Tour of 1992.
Related: This is what happens when you die without a will, like Prince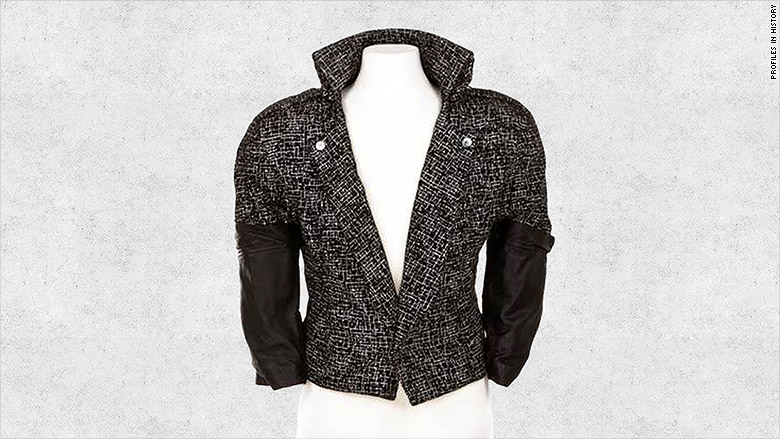 The auction will include one of Britney Spears' "Baby One More Time" performance costumes, and Katy Perry's sequined stage bras.
Prince recently died without a will, so the fate of his $300 million estimated net worth is unresolved.