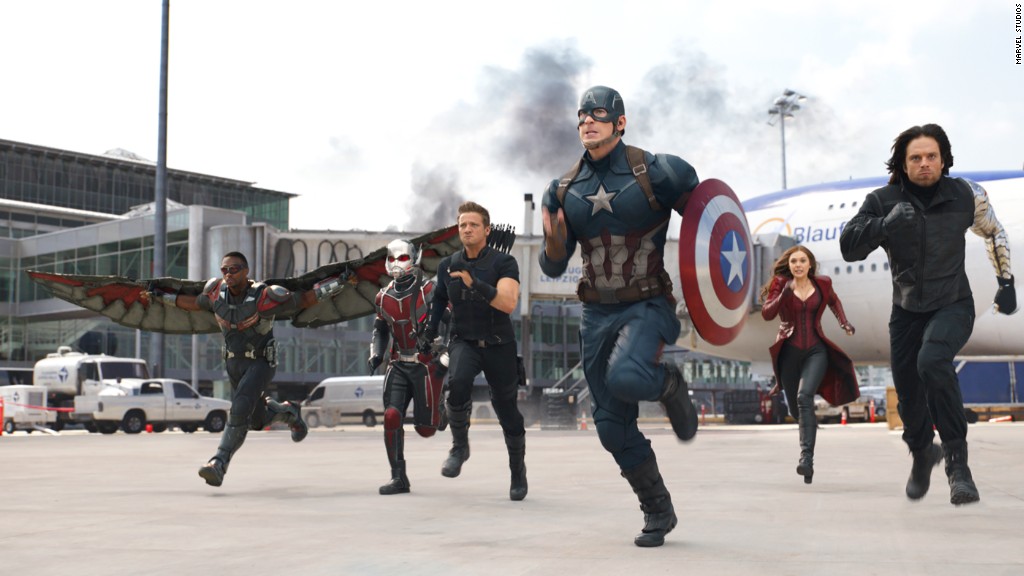 Captain America and Iron Man took their fight to the overseas box office in a big way.
In just five days, Disney (DIS) and Marvel's "Captain America: Civil War" nabbed an estimated $200.2 million at the international box office.
The film starring Robert Downey Jr. and Chris Evans has brought in big numbers after starting its overseas roll out in 37 markets, including France and Korea, on Wednesday.
The haul puts the film 5% behind the opening of last year's Marvel hit, "Avengers: Age of Ultron," according to Disney. That film eventually went on to make $1.4 billion at worldwide box office.
And the ticket sales for "Civil War" are only expected to grow. The film has only opened in 63% of the international marketplace so far.
The movie has yet to be released in both China and the United States -- the two biggest film markets in the world -- and it will soon hit screens in Italy and Russia.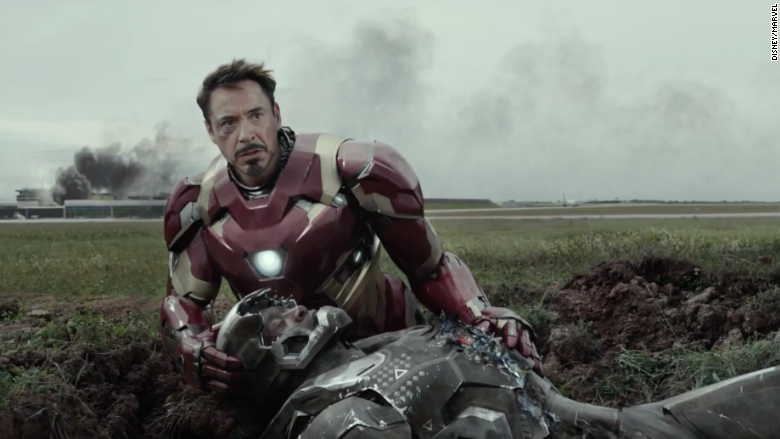 Related: 'Captain America: Civil War' ready to take off at international box office
"Civil War" will make its long-awaited debut in the states on Friday, and box office analysts are expecting big things.
Some analysts are projecting a North American opening around $200 million next weekend. Disney's estimates are a bit more conservative, projecting a U.S. opening weekend closer to $175 million.
Some analysts even see "Civil War" competing for the second-biggest U.S. film opening of all time. That distinction is held by Universal's "Jurassic World," which opened to $208.8 million last June.
The film is the first to pit Captain America and Iron Man against one another. It also brings Marvel heroes like Black Panther and Spider-Man into the fold.
It's also earned a nod from critics. The Marvel and Disney film currently holds a 94% score on review site RottenTomatoes.com