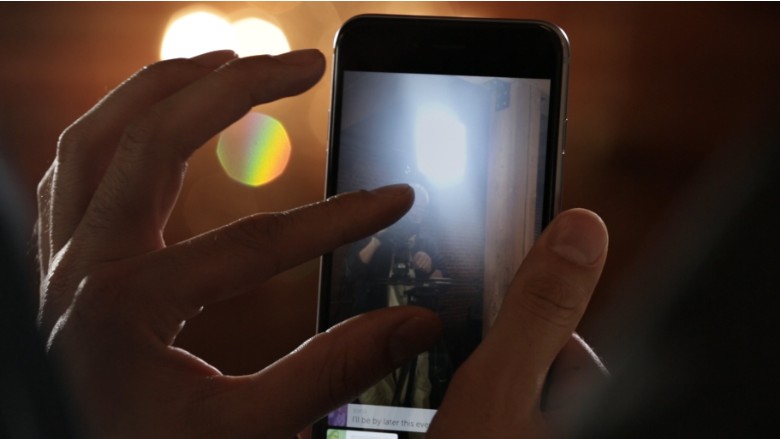 Periscope, the live video app owned by Twitter, is hiring an editor in chief.
The job title is a head-scratcher. Newspapers and magazines have editor in chiefs. Why does a live video app need to have one?
Because the app needs to help users spot the very best live streams amid all the noise.
That will be part of Evan Hansen's job once he starts work at Periscope in mid-May.
Related: Twitter to live stream Thursday Night Football games
Hansen, a top editor at Medium for the past three years, announced his move on Monday.
"I still love the written word and Medium, but I honestly can't think of many things more exciting than helping build a new platform with mobile phones and real time video," he wrote in a Medium post -- naturally -- about the move.
Before joining Medium, Hansen was the editor in chief of Wired.com for eight years.
He told CNNMoney that his role at Periscope will entail "curating best feeds to start, surfacing the most interesting content to the people most likely to want to see it."
But he also hinted that there will be more to the job: "It is new territory with lots of potential room to develop."
Periscope launched about a year ago. It allows users to stream live video to friends and strangers.
Most of the day-to-day Periscope feeds are mundane views into users' ordinary lives. But the app has also proven useful during periods of breaking news.
On Sunday, for example, Periscope users live-streamed pictures of a church fire in Manhattan before television news crews arrived on the scene.
Periscope streams can be shared on Twitter (TWTR), which opens them up to a wider audience.
But Periscope is facing a fresh competitor, Facebook (FB), which has been aggressively promoting its Facebook Live platform.
Facebook has enlisted many media companies as partners in Facebook Live, and is paying some of them to produce live video streams on a regular basis.
Periscope hasn't gone that route, but it knows Facebook presents a serious challenge.
Hansen's most recent title at Medium was head of content labs.
The company, founded by Ev Williams, has been "evolving," as Hansen noted in his farewell post.
Williams recently said that Medium is fundamentally a "platform" for others to use, not primarily a publisher of its work produced in-house.
He said the next phase of Medium is to "empower professional publishers" by providing the foundation for their web sites.
Bill Simmons' new venture The Ringer, for instance, will be hosted on Medium.