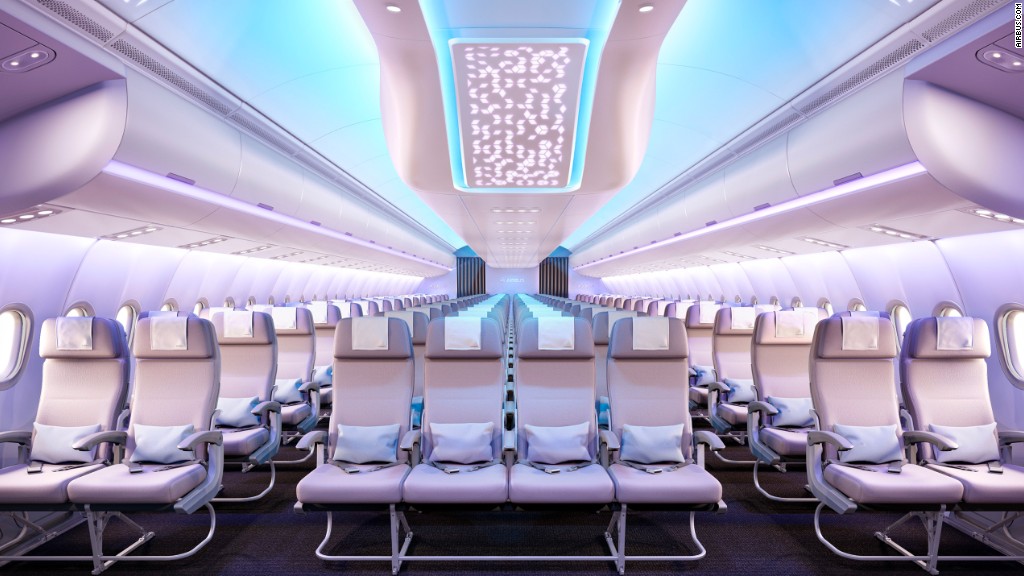 Ed Bastian takes over Delta Air Lines today when the economics in the industry have never been better. But that in itself poses a challenge for the new CEO.
Delta just reported nearly a $1 billion profit in the first quarter, up 27%. Thus far, lower fares have been more than offset by fuel cost savings. The airline is projecting healthy profit margins will continue.
"He inherits an airline in very good shape and he's been working closely with [retiring CEO Richard] Anderson to make it so," said Philip Baggaley, airline credit analyst for Standard & Poors. "But what does he do for an encore? 2015 was probably the peak year, even if this ends up being another good year."
Bastian and Delta face a number of challenges in besting 2015.
1) Labor concerns. Delta's pilots union is demanding a 40% pay hike, after the rank and file rejected a tentative contract reached with the airline last year that would have raised pay by 14.5%.
2) Rising fuel prices. Jet fuel prices have started to climb and are up 60% from the lows hit earlier this year, even if they remain well below 2015 levels.
3) Falling fares. Airfares are falling and are likely to keep getting cheaper into next year. Delta reported that the amount paid per mile flown by passengers fell 5% in the first quarter, which resulted in a slight decline in revenue.
Delta's not alone. Its biggest competitors have also been battered by investors' concerns about similar issues at Delta's rivals. Delta (DAL) shares are down 17% so far in 2016. American Airlines (AAL) and United (UAL) have fallen by even more. Only Southwest (LUV) has bucked the trend -- up 3% in 2016.
Related: Delta's new tracking system promises end of lost bags
Bastian won't comment directly on the pilots' demand for a 40% pay hike, other than to say, "Our pilots are the best and we want our pilots to be paid the best and that's our commitment to them."
Baggaley said it will be tough for the airlines to hold off union demands for wage hikes. But even if the carriers can afford big increases now, it could mean problems ahead.
"This works as long as economy is strong and fuel prices are low," he said. "But if one or both of those things change, it can squeeze profits very quickly."
Related: Airfares just keep getting cheaper
Still, the airline industry is hardly recognizable from where it was a decade ago.
Delta and Northwest airlines both filed for bankruptcy within minutes of each other in 2006. Bastian was integral to guiding the airline through that bankruptcy process as its chief financial officer at the time. He was one of the candidates to be Delta's CEO in 2007 when the board turned to former Northwest chief Anderson to lead the airline in its post-bankruptcy period.
The following year Delta bought Northwest for $3.1 billion, leading to a round of consolidation that took the industry down to four major carriers - American, United, Delta and Southwest - controlling more than 80% of the nation's air traffic. Delta ended up No. 2 behind American in terms of traffic.
The mergers, and the steady improvement in the economy, helped the three largest airlines, which had been losing money, to become profitable. The fall in fuel prices that started in mid 2014 sent those profits to record levels.