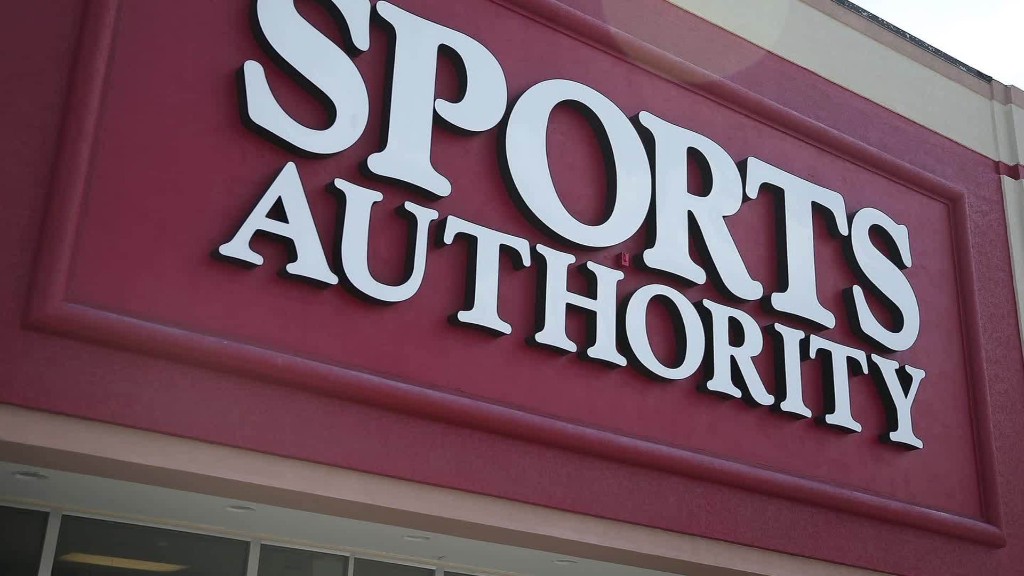 Sports Authority, the struggling chain which filed for bankruptcy in March, is weighing a sale of its assets that could be end up closing most if not all of its 450 stores.
Under its original bankruptcy filing, the chain had planned to close 140 stores and to keep the rest open under the Sports Authority name. But attorneys for Sports Authority notified the federal bankruptcy court in Delaware last week that it could not win approval for that reorganization plan from its creditors and lenders.
Sports Authority is "pursuing a sale of some or all of the business," said a statement from the company. "We have received initial expressions of interest from a number of potential buyers, and we are optimistic about the results of the [sale] process. The outcome of the...process will determine whether any additional store closings will be required."
But experts say it's now likely that the large majority, if not all, of the chain's stores will go away in relatively short order.
"It's a well-known brand. It's on the top of stadiums. But it's safe to say there's a tarnish on the brand now," said Larry Perkins of SierraConstellation Partners, an expert in retail reorganizations.
Perkins said if someone buys Sports Authority with the intention of keeping the chain operating under that name it will likely be in limited to parts of the country with little competition, where competitors like Dick's Sporting Goods (DKS) have not established themselves yet. Those areas could include the Pacific Northwest or upper Midwest.
"While Dick's appears to be the winner in this sector, it can't cover every market right now," Perkins said.
Related: Store closings are the hottest trend in retail
The company had 14,500 full- and part-time employees at the time of its bankruptcy filing. When the company was bought by a hedge fund 10 years ago, it was the nation's largest sporting goods retailer. But it has struggled with the debt load associated with a leveraged buyout.
Beside the competition from Dick's, Sports Authority has had to deal with competition from online retailers. Sports Authority is the latest brick-and-mortar retail giant to fall on hard times as more shopping moves online.
Circuit City went bankrupt in 2008, followed by Borders in 2011. Both eventually closed. RadioShack went bankrupt a year ago, and American Apparel (APPCQ) filed in October, although both companies remain in business with fewer stores.
Store closings are a growing trend among troubled retailers not in bankruptcy, such as Sears (SHLD). Even successful retailers such as Walmart (WMT) are closing stores.