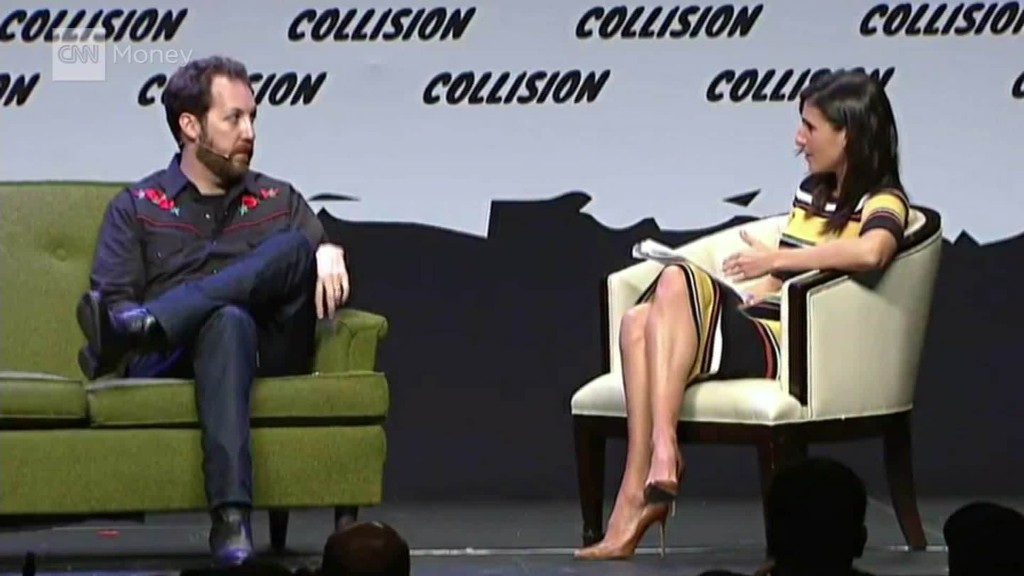 Twitter just can't win on Wall Street.
Shares of Twitter (TWTR) fell 2% Tuesday and hit a new all-time low of $13.90.
Twitter is down 40% this year. It is nearly 50% below its IPO price of $26 and more than 80% lower than the peak of $74.73 it hit way back in December 2013 -- one month after it went public. (Those were the days!)
There wasn't any news to explain the stock's slide on Tuesday. But Twitter has continued to slip since it reported earnings last week. Sales missed forecasts and investors were also disappointed by the company's outlook.
Twitter's struggles are in stark contrast to Facebook (FB) -- which wowed investors with its latest earnings and is near an all-time high.
Despite the inordinate amount of attention that Twitter gets in the media thanks to its use by many celebrities, athletes and politicians, the company is still somewhat of a niche service compared to Facebook.
Related: Twitter's shares tank after missing sales estimates
The comparisons to Facebook may be unfair. But investors don't seem to believe that CEO Jack Dorsey, who also runs mobile payments firm Square (SQ), can turn Twitter around.
Twitter's recent deal with the NFL to live-stream a big chunk of Thursday Night Football games hasn't led to a touchdown for the stock either.
So it will be interesting to see if Twitter's sagging stock price will attract any activist investors looking to shake things up.
Carl Icahn, a frequent tweeter, is often mentioned as someone who might want to invest in the stock.
And David Einhorn just disclosed that he took a stake in social media company Yelp (YELP) for example -- although it appears that he is not calling for any big changes at the online reviews site just now.
Twitter takeover rumors could pop up again too if the company's stock price remains this low. Google owner Alphabet (GOOGL) is often mentioned as a likely suitor.
That chatter resurfaced last year after Twitter hired former Google executive Omid Kordestani to be its chairman.
But one thing is certain. Investors are not #happy with the current state of Twitter.