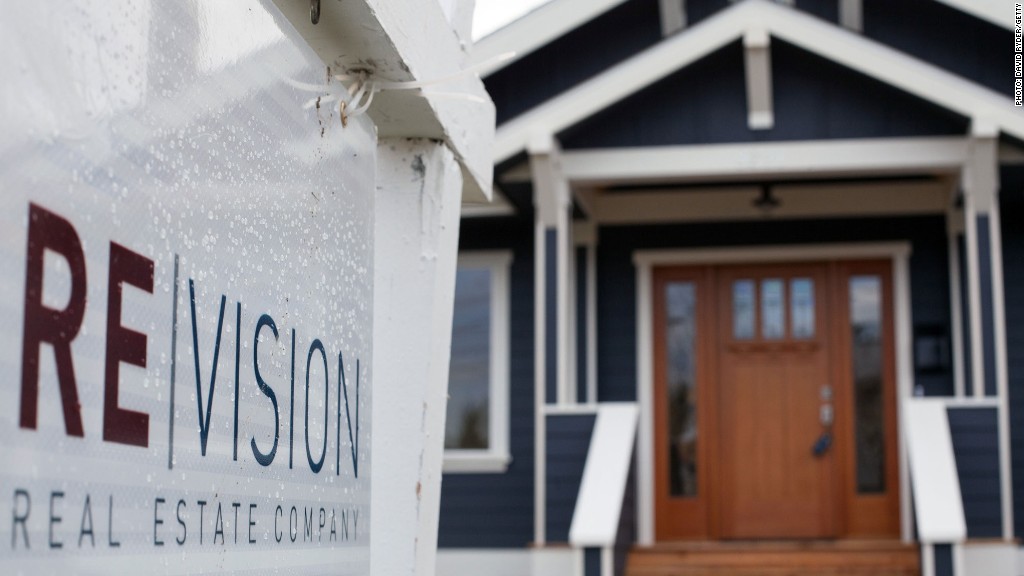 Buy or rent. It's an age-old dilemma.
A growing number of Millennials are increasingly focusing on that decision now that rents are going up in many cities. But how do you make the right choice?
Zillow CEO Spencer Rascoff has one tip.
"The best piece of advice for a home buyer, when thinking about whether to buy or rent, is to evaluate how long they're going to live in the home," Rascoff told CNN's Cristina Alesci at the Milken Global Conference in Los Angeles.
Related: Best way to save for a down payment
Zillow (Z) says each home has a "breakeven horizon" based on several factors such as annual rental vs. mortgage payments and also how fast a home appreciates in value.
The bottom line is if you plan on living longer than that threshold, you're better off buying than renting.
Nationwide, that's just under two years. But it varies greatly from location to location.
"In Manhattan for example, you have to be in a home for more than 5 years for it to make sense to buy rather than rent," Rascoff says. "In Detroit, it's only about 6 months."
Related: You can buy a house in Flint for $14,000
According to Zillow data, if you want to buy in Washington D.C., you better intend to stay for at least four and a half years. Los Angeles (4.1 years) and San Diego (3.4 years) also rank among the metro areas with longer term horizons. San Francisco, the most expensive major market for home buyers -- with a median home price of $781,000 -- has a breakeven horizon of 2.9 years.
It's that way in paradise too: If you want to buy in Honolulu, Hawaii, plan to live in that house for at least 6 years. Ukiah, Calif., north of San Francisco, and New London, Conn., also have higher breakeven horizons than New York City.
Related: Buy or rent in retirement
Other places where people break even quicker and might make more financial sense to buy: Memphis, which has a rate of 1.1 years and Birmingham, Alabama, where it's 1.4 years.
Correction: A previous version of this story misspelled the name of Zillow's CEO. His name is Spencer Rascoff.