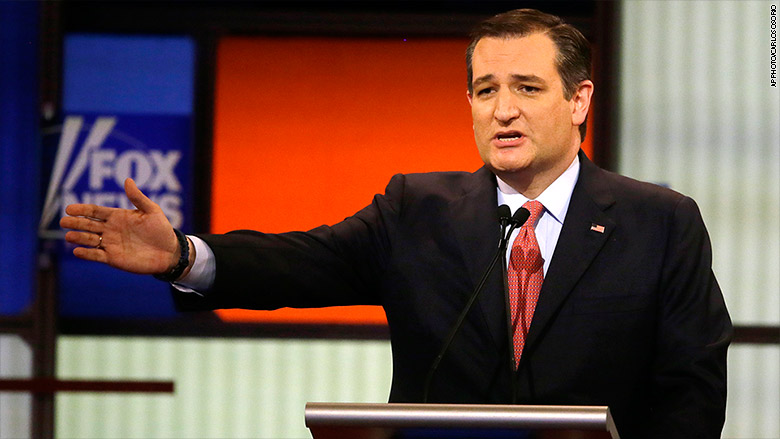 Senator Ted Cruz, staring into the twilight of his presidential campaign, has blamed Fox News owner Rupert Murdoch and chief executive Roger Ailes for the success of Donald Trump.
"There is a broader dynamic at work, which is network executives have made a decision to get behind Donald Trump. Rupert Murdoch and Roger Ailes at Fox News have turned Fox News into the Donald Trump network," Cruz told reporters at a press conference in Indiana.
The state is seen as a must-win for Cruz if he wants to stop Trump from securing the Republican nomination.
"Rupert Murdoch is used to picking world leaders in Australia and the United Kingdom running tabloids, and we're seeing it here at home with the consequences for this nation," Cruz said of the News Corp. and 21st Century Fox chairman.
"Media executives are trying to convince Hoosiers, trying to convince Americans, the race is decided. You have no choice," he said. "You are stuck between Donald Trump or Hillary Clinton, either one of which is a horrific choice for this country."
Related: Sean Hannity embraces Donald Trump, without apology
The anti-media rhetoric is not new for Cruz, but Tuesday's attack was notable for two reasons: First, it was an attack on Fox News, a network that has long been the preferred network of Republicans and conservatives. More importantly, it was personal: a direct assault on two media executives who wield great influence in the Republican primary process.
While Fox News is indeed home to many Trump sympathizers, including Sean Hannity, it is also the network that has publicly criticized the Republican frontrunner for attacks he made against its host, Megyn Kelly.
Related: Megyn Kelly lands Donald Trump interview
On Tuesday evening, a Fox News spokesperson said simply: "Senator Cruz is wrong."
Fox News host Greta Van Susteren also wrote a blog post rebutting Sen. Cruz's remarks and pointing out that she and others "bent over backwards trying to give him the opportunity for interviews." Sen. Cruz has appeared on Fox News over 120 times, according to a network spokesperson.
Still, Cruz is no doubt hoping that this attack will appeal to Hoosier conservatives who view Fox News as the network of the Republican establishment, rather than the conservative grassroots.
Cruz currently trails Trump by 10.8 points in Indiana, according to the latest RealClearPolitics aggregate of state polls.