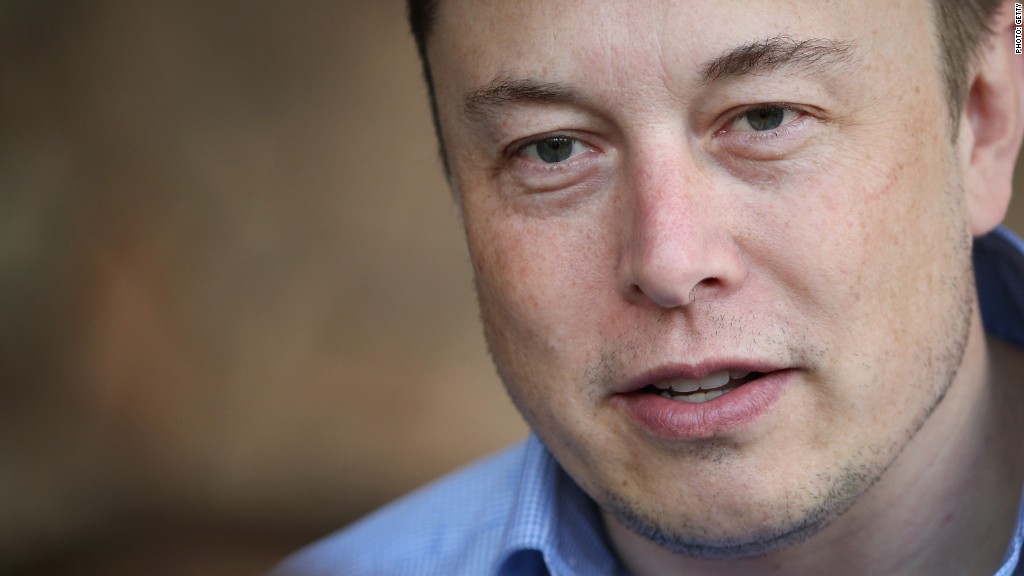 The titans of finance gathered this week in Manhattan to share trading tips.
In case you didn't plop down the $5,000 to hear in person, here are some of the biggest takeaways from the 21st Annual Sohn Investment Conference.
Trump will win -- and pile on lots of debt: Donald Trump may have all but wrapped up the GOP nomination for president, but polls and prediction markets suggest he is still an underdog to actually win the White House. But Jeff Gundlach, the so-called king of the bond market, thinks the polls are wrong.
"Trump's going to win," Gundlach declared at the conference, which raised about $4 million for the Sohn Conference Foundation, which aims to treat and cure pediatric cancer.
Gundlach suggested life under a Trump administration would likely include more government spending that adds to the country's massive debt.
"Let's face it, Donald Trump is extremely comfortable with debt," said Gundlach, who previously predicted defense contractors would receive a boost from increased military spending if Trump wins.
Gundlach also poked fun at the other GOP presidential candidates, all of whom have already been knocked out.
"I hear Ted Cruz is going to have a news conference in an hour announcing his Supreme Court nomination pick," Gundlach joked just a day after Cruz had suspended his campaign.
Related: Should investors fear President Trump or Clinton?
Betting against Tesla: Jim Chanos famously predicted the collapse of Enron and also bet against China long before it became the popular thing to do. The elite investor revealed on CNBC from the sidelines of Sohn that he's now shorting Tesla (TSLA).
Chanos raised questions about Tesla's recent loss of key executives and about the electric car maker's ability to turn a profit.
"This is a company that can't forecast its deliveries one quarter out," Chanos said "Yet, everybody is confident about what they're going to make in 2020 or 2025."
After Chanos revealed his negative bet, Tesla reported a quarterly loss and moved its production schedule up by two years. Predictably, Chanos was unimpressed.
"I have to tip my hat to the guy," Chanos joked. "He doesn't have enough production capability, not enough batteries, not enough executives, so what does he do? He pulls production two years forward."
Chanos added, "That's a showman. I love it."
Related: Obama economy is 'amazing,' Chanos argues
Nigeria a "failed state": Chanos saved his harshest indictment for Nigeria. He said the OPEC nation is "caught in a macro hurricane" of plunging oil prices, a war against terror group Boko Haram and corruption.
Chanos said Nigeria is "rapidly running out of foreign currency reserves," and warned if oil prices stay low the country is going to have a "big problem in two or three years." That's why he called it a "borderline failed state."
South Africa isn't in much better of a position, Chanos argued. He pointed to extremely high youth unemployment, corruption and the country's "monstrous debt load."
That's why Chanos is betting against MTN Group, a telecom company that relies on both Nigeria and South Africa for most of its revenue.
Related: Africa's 4 economies are in trouble
Buy Greece?!: Greece has been a poster child for Europe's problems. The country has gone through three bailouts and faced a huge banking crisis just last year.
"Greece seems to be the financial risk that Steph Curry is to the three-point shot," said Richard Deitz, founder of VR Capital Group -- an asset management firm that invests in distressed debt.
But Deitz believes the worst is over for Greece because the last bailout actually did the trick. The hedge fund manager argues Greek bank stocks and bonds look "cheap" and should rise following a successful review of the bailout program.
That's why Deitz made the case for buying Greek government debt and Greek bank stocks -- especially Alpha Bank. He thinks soon it will "become quite evident banks are overcapitalized," allowing them to return 25% or more of their current capital to shareholders.