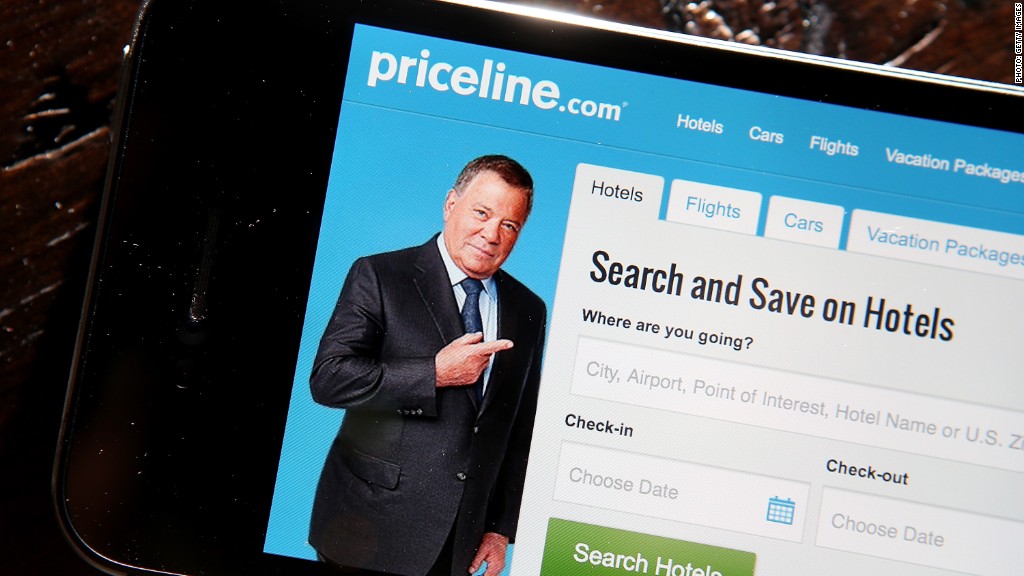 It's been a tough couple of days for Priceline.
The online travel giant warned on Wednesday that its earnings for the second quarter would fall far below Wall Street's expectations. Priceline's stock plunged nearly 10% in early trading on the news.
The tepid outlook comes just one week after Priceline (PCLN) said that its CEO Darren Huston was leaving the company due to an inappropriate relationship with an employee.
Chairman Jeffery Boyd -- who was CEO before Huston -- has returned to the CEO role on an interim basis.
During Priceline's conference call with analysts, Boyd said Priceline has started to look for a permanent CEO but he offered no prediction as to how long the search may take.
Related: Priceline CEO out over affair with employee
Boyd is taking over during a tumultuous time for the travel industry. Boyd said that Priceline was seeing weakness in France following the terrorist attacks in Paris in November. He did not mention the Brussels terrorist attacks in March though.
But chief financial officer Daniel Finnegan noted during the conference call that there was some soft demand in certain international markets due to "safety concerns."
Cantor Fitzgerald analyst Naved Khan said in a report Wednesday morning that Priceline's outlook might be overly cautious due to lingering fears about terrorism following the Brussels attacks.
Investors are also worried about the impact of the Zika virus on travel companies. But Boyd and other Priceline executives did not discuss that as a reason for the weak second quarter guidance.
Related: Brussels terror attacks slam travel sector
Priceline did take a more than $50 million charge in the quarter though -- due to what the company described as the "deteriorating economic and political situation in Brazil."
The political upheaval in Brazil, where many are calling for the ouster of president Dilma Rousseff, could continue to be bad news for Priceline if it leads to fewer people traveling to the upcoming Summer Olympics in Rio later this year.
Priceline, which also owns Booking.com, Kayak and restaurant reservation site OpenTable, isn't the only travel stock that's suffering.
Shares of Expedia (EXPE) are down 9% in 2016 -- despite surging last week following the report of a surprise profit. TripAdvisor (TRIP), which Priceline has a booking partnership with, is down nearly 25%.
Delta (DAL), American (AAL), United Continental (UAL) and most other major airline stocks have been hit hard this year too as investors fret about a slowdown in travel.