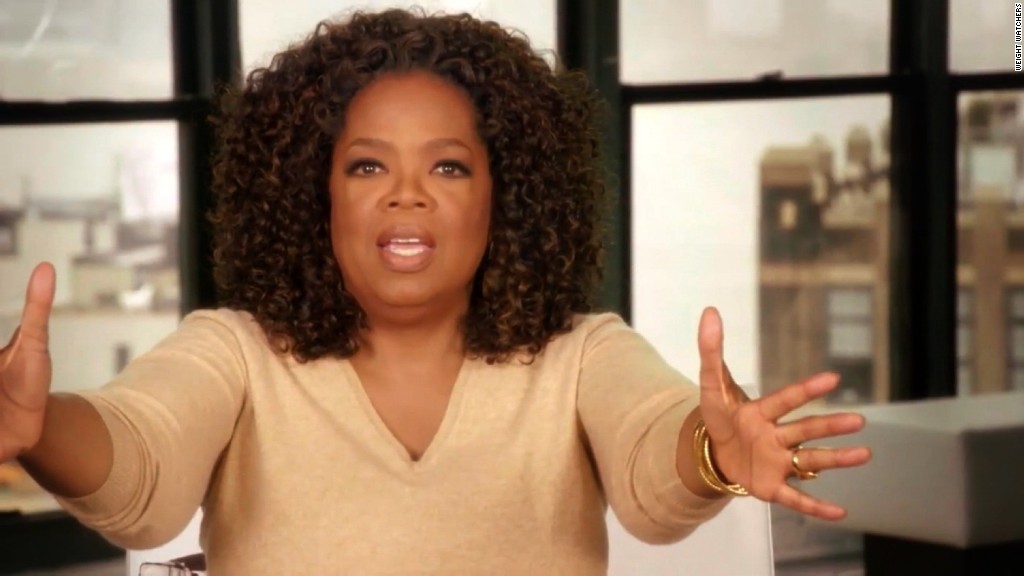 Weight Watchers is still waiting for Oprah Winfrey's seal of approval to resurrect it.
The diet company reported its latest earnings after the closing bell on Wednesday. The company lost money, although slightly less than Wall Street expected.
But the red ink is troubling when you consider how many people resolve to shed some extra pounds at the start of the new year.
Still, there is hope. Weight Watchers started to feature Winfrey more prominently in ads during the first quarter.
And that should give the company a much needed boost down the road. In fact, Weight Watchers raised its earnings outlook for 2016. The stock surged more than 10% in after hours trading on the news.
Winfrey invested in Weight Watchers (WTW) in October. The stock is still up nearly 100% since she bought her stake and took a seat on the company's board.
But shares have pulled back considerably from their post-Oprah highs. They have plunged nearly 45% this year.
Related: The Oprah halo effect has faded for Weight Watchers
The stock has been extremely volatile.
When Oprah tweeted about how much weight she lost (despite her continued love of bread) in late January, the stock popped nearly 20% in one day.
Those gains evaporated after Weight Watchers reported a surprise quarterly loss in February. Sales fell too. So did the number of Weight Watchers subscribers and attendance at meetings.
Despite that bad news, Weight Watchers CEO James Chambers told analysts after that report that he thought the marketing campaign with Oprah was off to a good start.
But the company still faces tough competition from the likes of Nutrisystem, which wowed Wall Street with its latest results Tuesday. Nutrisystem (NTRI) surged 16% Wednesday and is now up 22% this year.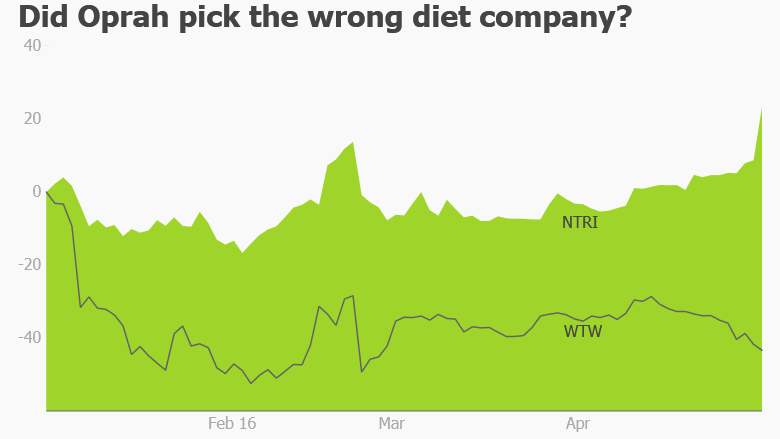 Weight Watchers also has to contend with the growing number of free diet and weight loss apps for smartphones.
The company has to convince people that a membership is worth the money.
Not everybody has as much disposable income as billionaire Oprah Winfrey after all.