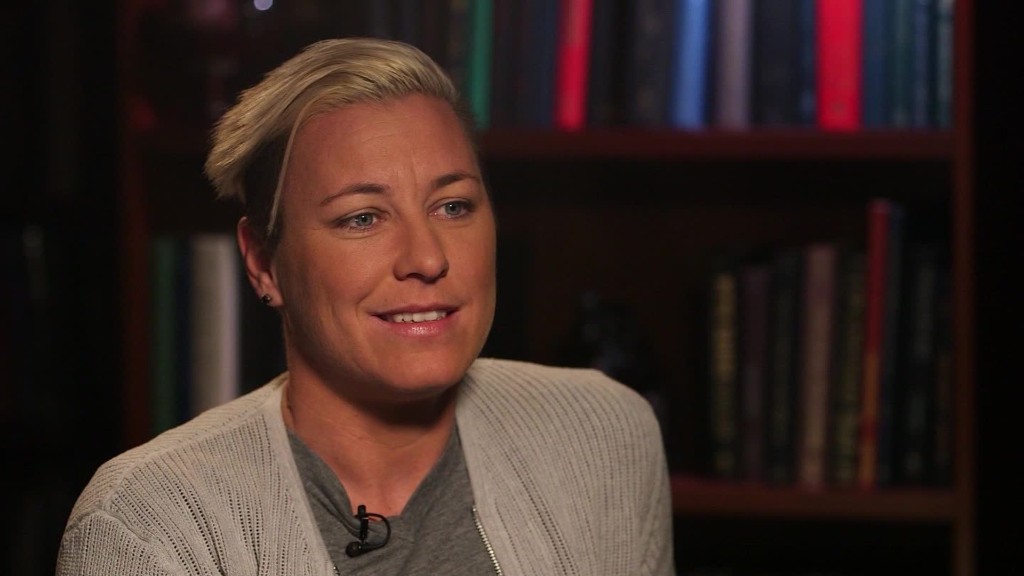 Abby Wambach just scored a new gig with ESPN.
The retired U.S. Women's Soccer star has been hired to serve as an analyst and contributor for the sports network.
Wambach will cover soccer during the Rio Olympics and the UEFA European Championships this summer and will also work for other parts of the network such as ESPN Films and shows like "Outside the Lines."
Related: Women World Cup champs win waaaaay less money than men
She'll also host a new podcast called "Fearless Conversation with Abby Wambach."
Since announcing her retirement in October, Wambach has been outspoken about issues within U.S. Soccer.
In an interview with CNN in January, she came out against gender pay inequality within U.S. Soccer.
In April, Wambach was arrested and charged with DUI.
She addressed the incident in a Facebook post and, taking responsibility for the incident and saying it wouldn't happen again.
Related: Abby Wambach to present courage award to Caitlyn Jenner at ESPYs
Wambach scored 184 goals in 252 matches while playing on the national team. She holds the worldwide record for most goals scored -- for both men and women.
Wambach played on the national team since 2001 and won two gold Olympic gold medals as well as the 2015 FIFA World Cup.