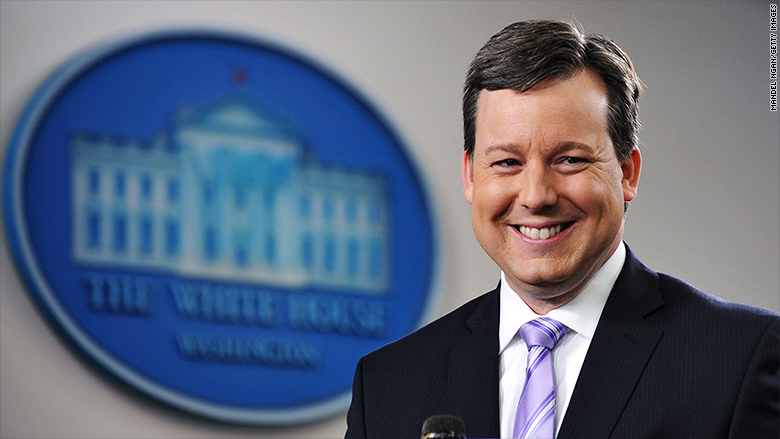 Fox News says chief White House correspondent Ed Henry is "taking some time off" following a tabloid magazine's report about an extramarital affair.
On Wednesday morning In Touch Weekly accused Henry of having a "secret double life" with a "Las Vegas hostess."
The woman, identified by In Touch Weekly as Natalia Lima, shared text messages and photos with the magazine. She described her alleged sex life with Henry in detail.
Fox issued a statement shortly after the magazine published a preview of its story.
"We recently became aware of Ed's personal issues and he's taking some time off to work things out," a Fox News spokesperson said.
Henry, who is married, did not respond to a request for comment.
Henry, 44, has already been off the air for a week. His last appearance on Fox News was on April 27.
Henry, an award-winning journalist, is one of the most prominent journalists on Fox News. After years covering President Obama's administration, he became the network's primary correspondent covering Hillary Clinton's campaign last year. He retains the title of chief White House correspondent.
Henry rose to fame in Washington as a reporter and columnist for Roll Call. He joined CNN in 2004 and was promoted to the White House beat in 2008. He left CNN for Fox News in 2011.