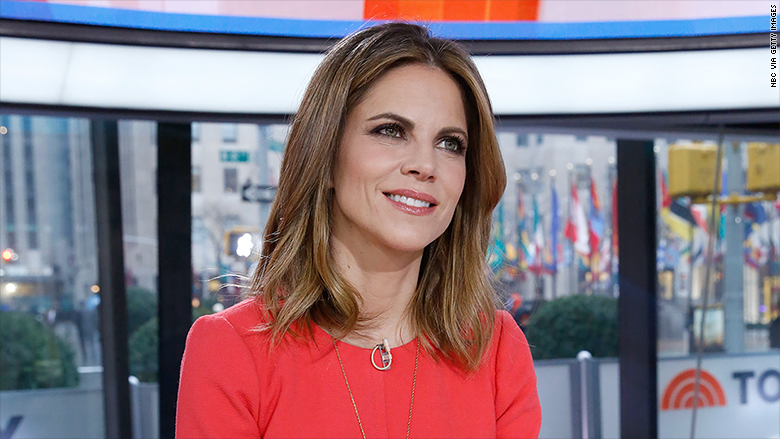 NBC is moving "Today" show news anchor Natalie Morales to Los Angeles, where she'll be the show's "West Coast anchor."
In a display of NBC corporate synergy, Morales will also become one of the hosts of the nightly entertainment show "Access Hollywood" and the daytime talk show "Access Hollywood Live."
It is an unusual move, reflecting a number of hosting and format changes at NBC's flagship morning show.
The traditional news anchor role on "Today" is being phased out. Morales will not be replaced, NBC says.
Instead, co-hosts Matt Lauer and Savannah Guthrie will continue to take the lead on news headlines.
Morales's move was announced on Wednesday evening.
Producer Noah Oppenheim, who became the executive in charge of the morning show last year, has sought to make the morning show newsier, while at the same time retaining some features and lighter fare.
To that end, Morales will lead coverage of entertainment stories and other subjects that have West Coast connections. She is expected to appear on "Today" most days -- well before dawn, of course, in the Pacific time zone.
Along with news anchor, Morales's other morning show role has been co-hosting the 9 a.m. Eastern hour of "Today."
But that hour is in flux. "Access" co-host Billy Bush is moving from L.A. to New York to take over the 9 a.m. hour, according to multiple reports.
Bush's role is expected to be announced in mid May at NBC's annual presentation for advertisers.
As for Morales, her contract was coming due later this year. The New York Post reported on Tuesday that Morales was in talks about new roles with "Today" and "Access Hollywood."
"West Coast anchor" is a newly-created title. What it really means will become fully clear in the months to come.
In an internal memo, Oppenheim explained it this way: "Natalie has already been spending a lot of time in California, reporting live from special events like the Oscars, Golden Globes and Latin American Music Awards, conducting celebrity interviews and set visits, and spearheading two big series spotlighting women who are leaders in Silicon Valley and Hollywood. With our show's increasing focus on West Coast stories, it became clear to me that having a permanent anchor presence in L.A. would be of enormous value."
Sign up for the Reliable Sources newsletter
One part of Morales's portfolio will not change: Oppenheim said she will continue to have a "prominent" role on the prime time newsmagazine "Dateline."