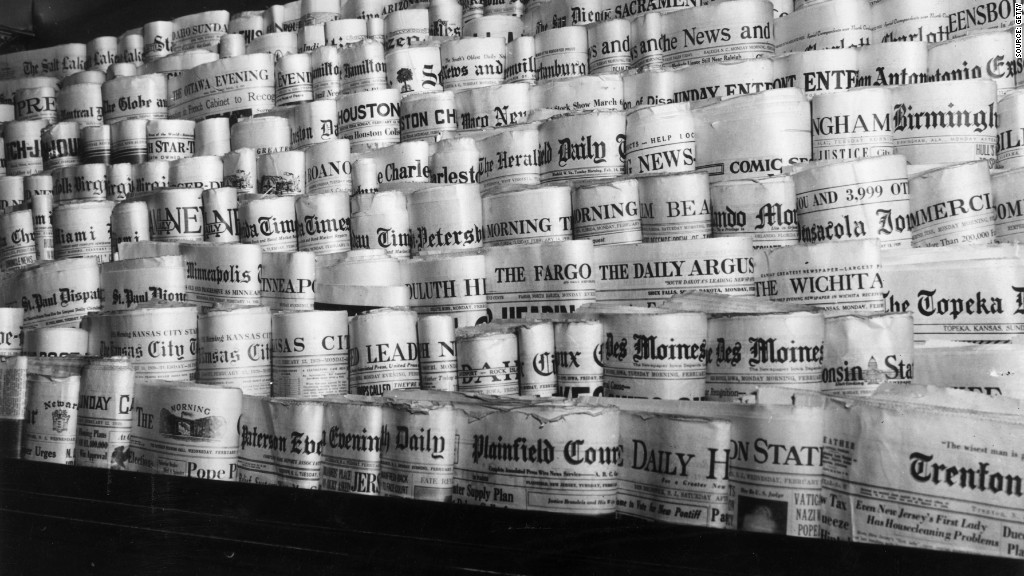 It's a sad day in the newspaper world.
British media company Trinity Mirror is killing off national daily New Day after just 10 weeks in print.
The newspaper launched on the last day of February, becoming the U.K.'s first new standalone national title in 30 years. It will publish its last edition on Friday.
The newspaper -- which sold for £0.50 ($0.73) per copy -- hoped to appeal to women between the ages of 35 to 55 and promised to be "politically neutral."
However, there weren't enough sales to keep it going. The paper only attracted roughly 40,000 readers. It had tens of thousands of followers on social media.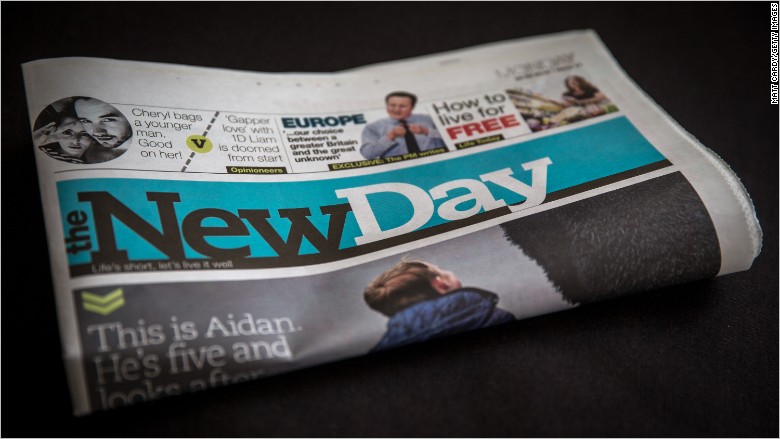 Top New Day editor Alison Phillips wrote in a Facebook post: "We have tried everything we could but sadly we just haven't reached the sales figures we needed to make it work financially."
Roughly 25 jobs are affected by the closure. Some employees will be moved to other Trinity Mirror operations while some temporary staff will lose their jobs.
Related: Takeover tussle in the U.S. newspaper industry
The publisher launched the title based on the belief it could attract a new audience even as other newspapers saw their reader numbers fall.
But it was trying to make its way in a crowded market, competing against established titles such as the Daily Mail, The Times, Metro and The Independent.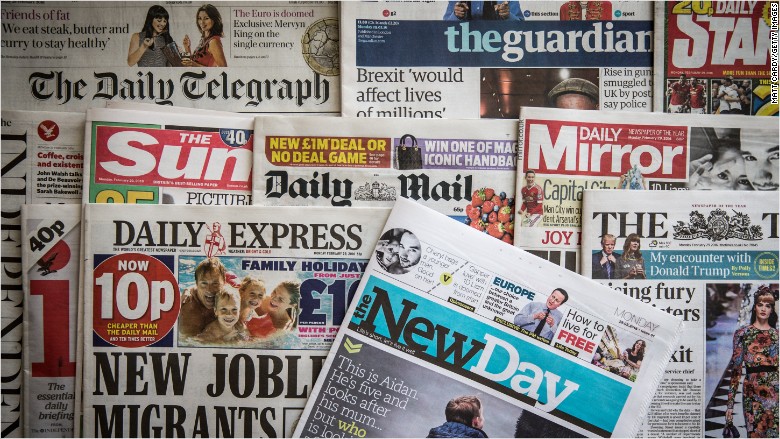 Trinity Mirror publishes more than 150 newspaper titles across the U.K. and Ireland, including the Daily Mirror, the Manchester Evening News and the Liverpool Echo. The company makes the vast majority of its money from newspapers but has also been working to grow its digital business.
The closure comes just months after the British publisher of the Guardian newspaper announced plans to cut costs by 20% to stop losing money.
Trinity Mirror also warned Thursday that the current market for print advertising was volatile and company revenue over the past four months dropped 8.6% compared to the same period last year. However, it affirmed that its financial performance for the year would be in line with market expectations.