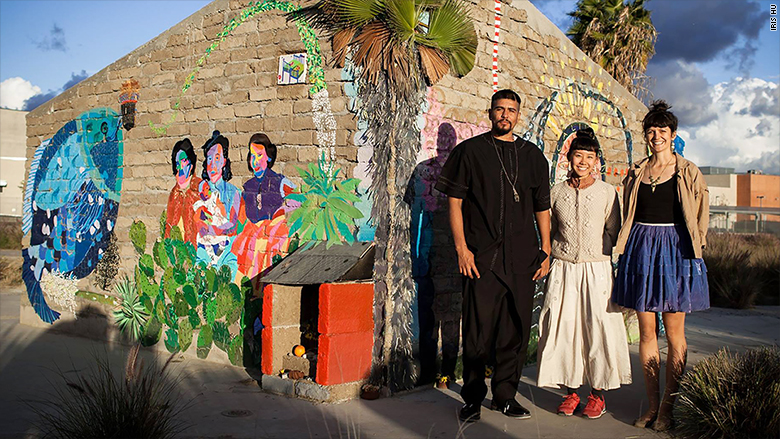 Iris Hu struggled as a high school student. She wasn't good at math and she wasn't at the top of her class. However, she had other talents. She trained in martial arts. She was a musician. She loved art.
But to her parents, both immigrants from Taiwan, those weren't practical skills that were going to give her a leg up in the world or earn her a steady salary.
"The idea of survival has been prioritized," Iris said. "That means to do something very practical, but that also gives you upward mobility."
Her parents left Taiwan in the early 1980's for the United States, seeking a better life. Her dad waited tables in Virginia and North Carolina to support himself while he studied engineering. Eventually, he moved to California and got a job at a Los Angeles utility. That's where he met Iris' mother, a physical therapist who still works in the field.
Iris was born and raised in L.A. and her parents dreamed that she would become a doctor or a lawyer someday.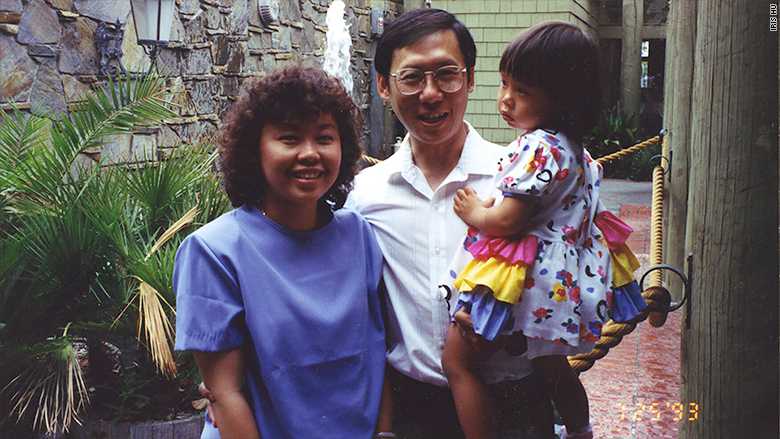 But she didn't excel in school the way other kids in her AP classes did.
"I had extremely low self-esteem and that was because I didn't study that well and I just hated the standardized way of learning and testing," she said.
Related: I want to bring health care to undocumented immigrants
When Iris decided to pursue an arts education at University of California, Los Angeles, it didn't align with her parents' plans.
For five years, she said her father would not even acknowledge her area of study or show interest in the art she was creating. Their relationship grew strained, but these days it's starting to get better.
"His immigrant experience and everything that he overcame in order to achieve a sense of security makes it very challenging for him to accept [my career] and I forget that sometimes," she said.
But Iris found her own version of success by pursuing her passion.
Today, the 25-year-old is completing her Master of Fine Arts at Columbia University, and was just named one of 30 Paul and Daisy Soros New Americans fellows for 2016. The fellowships pays up to $90,000 for the graduate educations of immigrants or children of immigrants.
Iris' passion for art took off during her undergrad years at UCLA. Two of her professors, Russell Ferguson and Andrea Fraser, became mentors and pushed her to go further.
"They really gave me a sense of power and the tools to say, 'this is my life's work.'"
Related: My American Dream: Offering legal help to other immigrants
At UCLA, she began to explore feminism. Her maternal grandmother came to define what the term meant to her.
"It's not about equality," she said. "It's about difference and how to empower it."
Her grandparents had escaped China during the Civil War and immigrated to Taiwan. And her grandmother ensured that the family was well taken care of -- even during those times when her husband had been abducted and was being interrogated for his political work.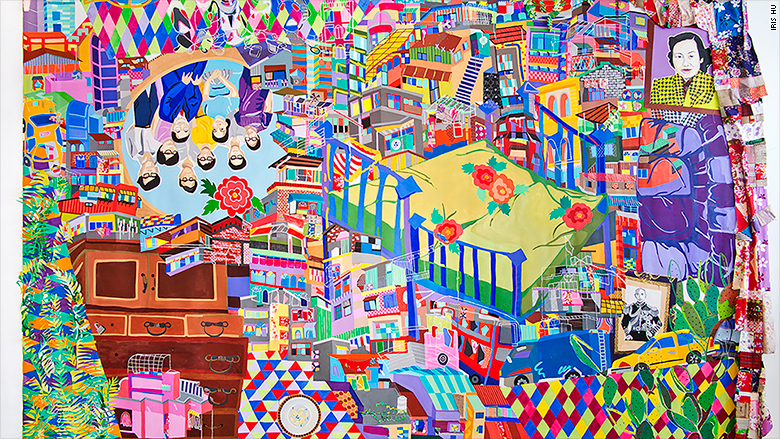 Iris celebrated women like her grandmother when she was chosen to participate in a collaborative exhibit for the arts organization, Clockshop, and the California State Parks in 2015.
The piece, Con-Safos by Rafa Esparza, consisted of an adobe house that represented his ancestors' homes and built with his family members.
Iris and another artist, Sara Dougherty, were chosen to each paint a mural on walls of the house. On her wall, Hu painted the silhouette of each artist's maternal grandmother.
To pay the bills, Hu says she's worked as an educator in the Museum of Contemporary Art in L.A. developing training workshops for public school teachers. It wasn't a lot of money, but it enabled her to get by.
Related: Immigrants: These cities want you!
"My classmates from high school who are working in finance can buy luxury items and can travel the world and pay X-amount of money for an apartment in New York City," she said. "While I feel freer than they are, I still need money to survive."
Hu believes that immigrants in the U.S. are mistreated. For her, the American Dream is a false promise.
"I don't believe in the American Dream. I don't even know what that is," she said.
She points to the heated rhetoric of this presidential election. "Our nation is so polarized and motivated by fear and those that have achieved the so-called American Dream have become so conservative and enact oppression against people."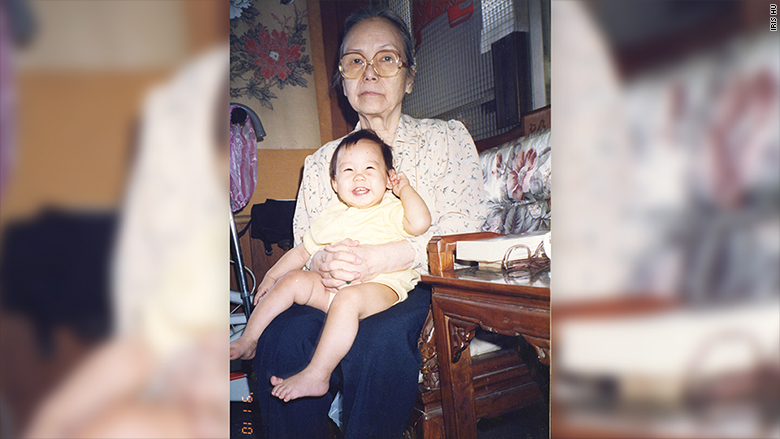 She hopes her work will help free people from this oppression and from the framework that defines people by race, sex, class or any other label.
"My work is not about being Asian, it's about my life and utopias and how I want to see the future." Hu said. "Maybe it's a dream, but it's not an American one."