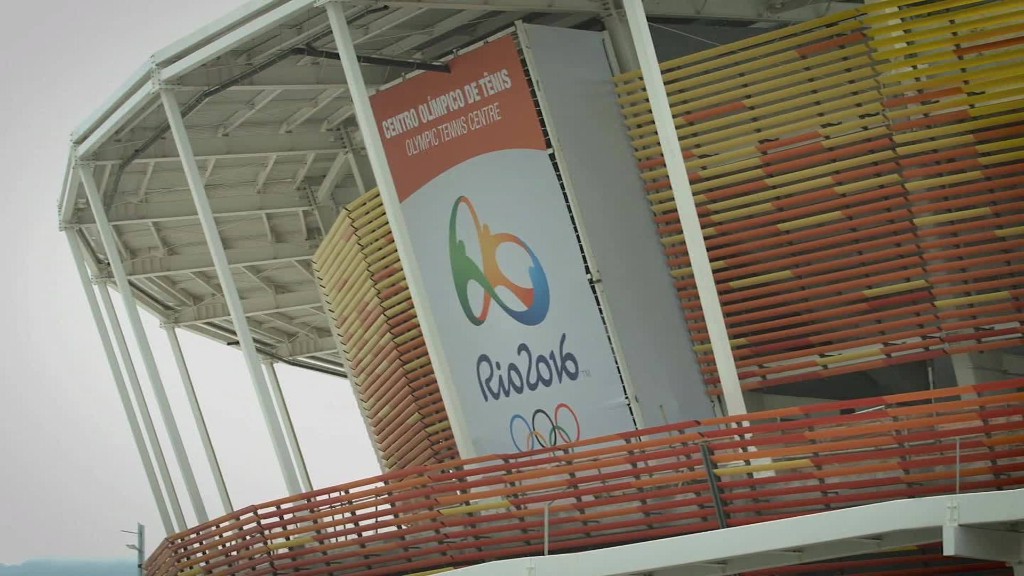 Broadcasting the Olympics is kind of like competing in the games -- it's expensive, takes a lot of preparation and success isn't guaranteed.
NBC, which has aired every summer Olympics since 1988, spent about $1.23 billion for the U.S. rights to air the 2016 Rio Olympics. (NBC's broadcast rights extend through the 2032 Olympics.)
To get people to tune in this year, the network has a marketing campaign worth $100 million, producing enough ads on its network to reach every person in the U.S. at least 25 times. The ad push for the 2012 London Olympics cost about $75 million.
The network hopes its advertising campaign will draw a record number of American viewers on TV and livestream. The London summer games in 2012 had 217 million viewers, making it the "most-watched event in U.S. television history," according to NBC.
Related: NBC partners with Snapchat for Rio Olympics 'live stories'
The Rio Olympics, set to run from August 5 to August 21, have succeeded in generating interest from advertisers. NBC has already exceeded $1 billion in ad sales.
As part of its strategy, NBC has emphasized that its coverage of the games will be live in primetime for the first time since the Atlanta games in 1996. Rio de Janeiro is only one hour ahead of Eastern Time, and there will be more hours of coverage than in past years.
The network has partnered with select airports, stores, taxis and amusement parks to provide special Olympics coverage. It will also produce Spanish-language content through Telemundo and NBC Universo.
In local markets, ads have been tailored to feature Olympic hopefuls with ties to individual cities in an attempt to increase viewer connections with the athletes and the games.
For example, ads in Charlotte, North Carolina, starred swimmer Ryan Lochte, who trains there. In Los Angeles, ads featured soccer superstar Alex Morgan who grew up there.
Related: Team USA to start the Olympic countdown in Times Square
NBC is also planning a massive push on social media to target younger fans. Instead of using platforms like Twitter and Instagram to report winners and losers, they are tailoring content for different sites.
NBC has partnered with BuzzFeed and social media influencers who will create their own content to be shared over platforms such as SnapChat.
Features that will be shared over social media include athlete interviews with Internet comedian Flula and Portuguese lessons for the athletes taught by Brazilian supermodel Alessandra Ambrosio.
Olympians have also posed with puppies and taken yearbook photos for a "Class of 2016" project.