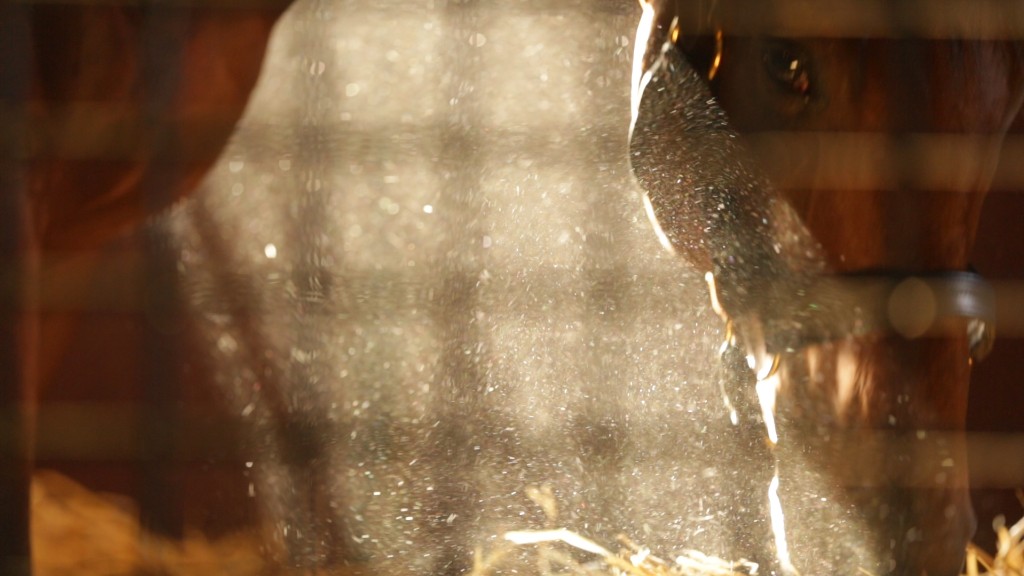 American Pharoah has been a busy boy in retirement.
Last year's Triple Crown winner has frolicked with more than 100 mares since he started his second act as a stud on February 15. And he has been paid handsomely for it: American Pharoah's fee is $200,000 for every healthy foal.
You can do the math. More than $20 million is already due to Ashford Stud, the farm that bought his stud rights last year for an undisclosed amount. And he's only about halfway through his first breeding season.
By comparison, American Pharoah won $8.7 million in his career, when he won 9 of 11 races.
The $200,000 stud fee is an impressive amount, about twice what experts were estimating he might be worth last spring when he became the first Triple Crown winner in 37 years. And it's far more than any of the other 12 stallions on Ashford Stud's farm in Versailles, Kentucky, about an hour east of Churchill Downs.
American Pharoah's stablemate, Giant Causeway, gets $85,000 in stud fees.
But believe it or not, the $200,000 isn't the top stud fee on the market.
Tapit, who won only three races in an undistinguished career, fetches $300,000 in stud fees. Why? His bloodlines and the success of his offspring, which include three that are entered in this year's Derby.
Related: Kentucky Derby by the numbers
There's no way to know how successful American Pharoah's offspring will be. None will be born until next year and won't be eligible to run in the Derby until 2020.
But if they prove anywhere near as successful as their dad, American Pharoah's fees could rise to the top of the industry, said Evan Hammonds, executive editor of trade publication Bloodhorse.
Still American Pharoah won't be able to approach the record $1 million stud fees that Northern Dancer was getting near the end of his stud career in the mid 1980s. The market for horses has changed since then.
"There's a little more restraint among buyers on the high end of the market," said Hammonds. "They won't spend the crazy money any more. And that changes the market for stud fees."
Related: World's top jockey earns peanuts compared to other sports
The mating season for thoroughbreds runs from mid-February through late May or June because of when owners want foals to be born. Gestation for a horse is 11 months.
Horses must turn 3 years old in the calendar year they run in the Derby, so no owner wants a horse born in the late in the year, which would make them much younger than the other competitors.
American Pharoah is mating with two to three horses a day, seven days a week, although when he pulled a muscle in his back during mating earlier this year, it put him on the sidelines for about two weeks, Hammonds said.