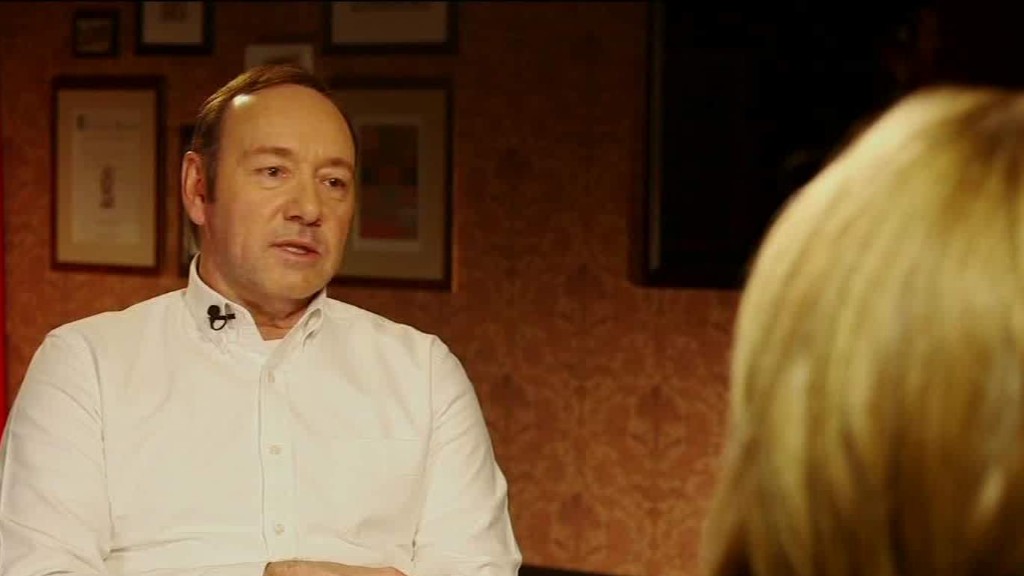 When "The Good Wife" premiered in 2009, it risked seeming like a one-note joke. A series devoted to those political spouses who have to stand behind their husbands, grimly smiling in the midst of a sex scandal.
But the CBS drama gradually became one of TV's best hours, among the few broadcast network series with the creative ambition to compete against the heavyweights on premium services. As Los Angeles Times critic Mary McNamara put it, "The Good Wife" at its finest represented "an astonishing hybrid of broadcast and cable sensibilities."
That raised expectations for the series finale Sunday. The season had gradually built toward a possible fresh start for the title character and a break from her complicated past.
Like so many modern finales, however (and spoiler alert to those who haven't watched yet), this one resisted the temptation to tie things up in a nice, neat bow. Rather, the series circled back to its very beginnings and, somewhat frustratingly, left its heroine at another melancholy crossroads.
Once again, Alicia Florrick (Julianna Margulies) faced the unpleasant prospect of standing beside her husband Peter (Chris Noth), the governor of Illinois, during a public ordeal. Specifically, new corruption charges threatened to send him back to prison.
Related: Even 'bonkers' political dramas still collide with reality
Yet Alicia had also embarked on a new romance with her investigator, Jason (Jeffrey Dean Morgan). That carried with it the hope of achieving a sense of happiness that might extend beyond the relief from a good glass of red wine.
Written by the show's creators, Robert and Michelle King, the last episode saw Peter resign from office, taking a plea deal. Alicia, meanwhile, labored to decide what she truly wanted, receiving guidance from her great love, the late Will Gardner, who had been taken from her much earlier by a stray bullet.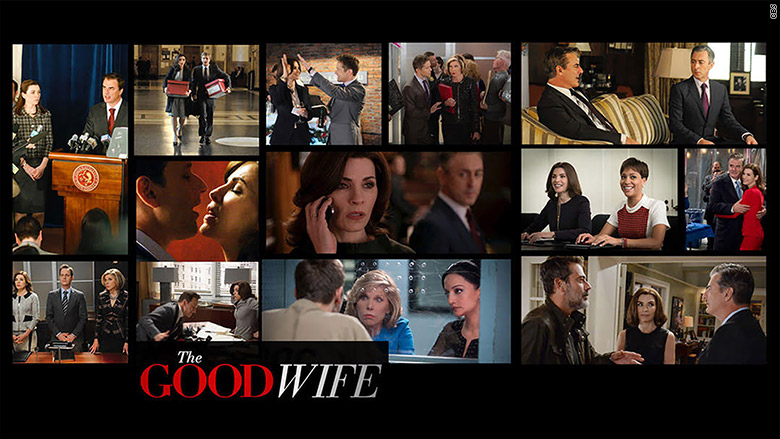 The cameo by Josh Charles, who played Will, was both emotional and a bit clunky. But the device did help steer Alicia toward pursuing Jason, only to have that option seemingly denied her. (Will's true cause of death, incidentally, had been Charles' desire to leave the show. While news of his return leaked prior to the episode, it would have somehow felt incomplete without it.)
It's become fashionable for such series to compel viewers to interpret what comes next, and this was certainly no exception. Indeed, almost everything about Alicia's future was left hanging: Jason gone, her longtime colleague Diane (Christine Baranski) estranged from her. Plans by Eli (Alan Cumming) to launch her political career had been discussed, but not advanced.
By that measure, the episode's title, "End," felt mostly ironic. To put it charitably, the prevailing message was that "The Good Wife" consistently tackled issues with plenty of nuance, so why stop now? While the series was ending, Alicia's life, and struggles, would continue.
Related: TV shows play fast and loose with the truth
Throughout its run, the show delivered a deft mix of comedy and drama, smart storytelling and especially good use of distinguished guest stars.
The finale offered dollops of all that. After all, how many network TV shows would feature a cameo by attorney David Boies and name-drop Illinois' disgraced former governor, Rod Blagojevich? Margulies was also terrific, such as the moment when she icily stared down an opposing lawyer, asking, "You think I'm gonna break down and cry?"
For all that, more closure would have been welcome, even if a lead character as complex as Alicia isn't tailor-made for happily ever after.
Many advance critical appraisals of the series approached "The Good Wife" signing off as a kind of death knell for high-quality network dramas. The assumption is few programs that generate 22 episodes a season, as this one did, will aspire to the creative heights occupied by cable shows like "Game of Thrones" or "Better Call Saul," which produce 12 or fewer.
Such pronouncements are likely premature. And while the episode felt true to the program's roots, ultimately, "The Good Wife's" finish -- and indeed, the entire final season -- didn't match its highs along the way.
That doesn't mar the program's legacy. It's just that given all the time the show spent in courtrooms over its seven seasons, it's not unreasonable to desire a more definitive verdict.