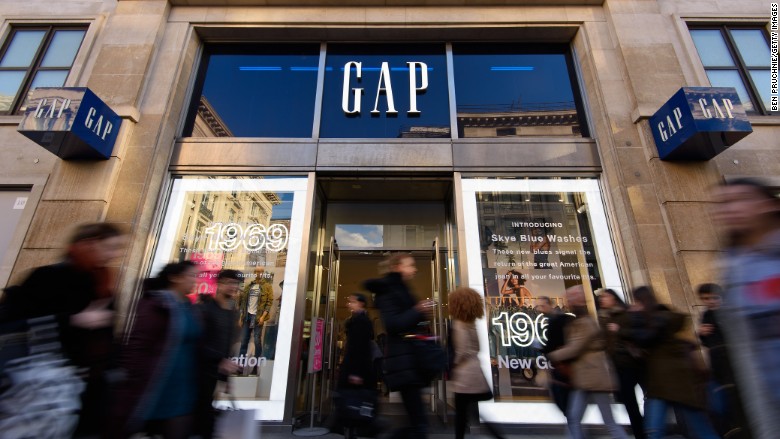 The iconic clothing retailer Gap has become a fashion victim.
The company said Monday that sales were down for April and in the first quarter, warning that its next earnings report, due May 19, probably won't make investors happy.
All of the company's brands -- Gap, Banana Republic and Old Navy -- are struggling. And there are no signs of a turnaround.
As a result, Gap (GPS) said it will try to reposition the company, evaluating its Banana Republic and Old Navy stores outside of North America, to sharpen its focus on regions with the most potential.
"We are committed to better positioning the business to recapture market share in North America and to capitalizing on strategic international regions where there is a strong runway for growth," said CEO Art Peck.
Gap's shares have been struggling for some time. The stock was one of the worst-performing of 2015, and it's down another 9% so far this year.
The company has been clobbered by "fast fashion" retailers like H&M, Forever 21 and Zara. The problem for Gap is that it must order certain products -- particularly for its higher-end brand, Banana Republic -- up to a year in advance.
Industry experts say modern shoppers are drawn to "fast fashion" because those stores churn out new styles in a matter of weeks.