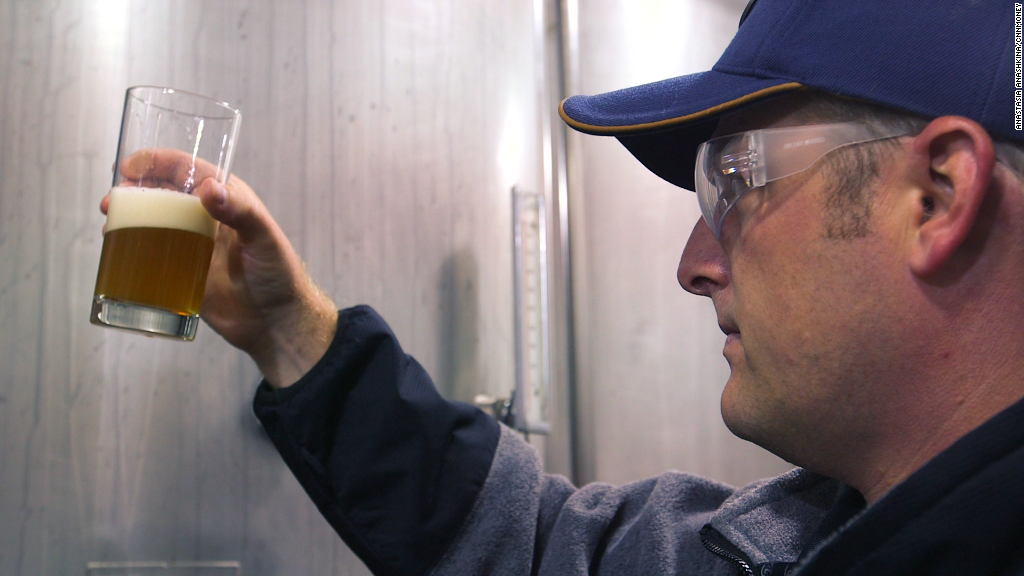 Here's a lesson from Germany: Don't rip off our beer drinkers. You'll pay heavily for it.
Antitrust officials on Monday imposed fines of more than 90 million euros ($103 million) on some of the country's biggest retailers for illegally fixing beer prices.
The officials said supermarket chains including Metro (MTTRY) and EDEKA colluded with the German subsidiary of Anheuser-Busch InBev (BUD) to increase prices several times for popular beers including Beck's.
The illegal agreements took place between 2006 and 2009. The stores who took part were given assurances that their competitors would hike prices at the same time, so no-one (apart from the drinkers) would lose out.
Related: There's a bull market for ... beer!
AB InBev, the world's largest brewer, itself escaped having to pay a fine because it cooperated fully and at an early stage with officials in their investigation, the office said.
The investigation into the beer cartel started in 2010 when authorities conducted a series of dawn raids at locations across Germany.
Related: Germany's busts sausage cartel
Officials also found illegal price fixing for other foodstuffs and last year slapped retailers and manufacturers with fines totaling about 151 million euros ($172 million). More penalties could follow within months as the probe continues, the office said.
Germans are the world's third biggest beer drinkers, after the citizens of the Czech Republic and Austria, according to research by Kirin Brewery.