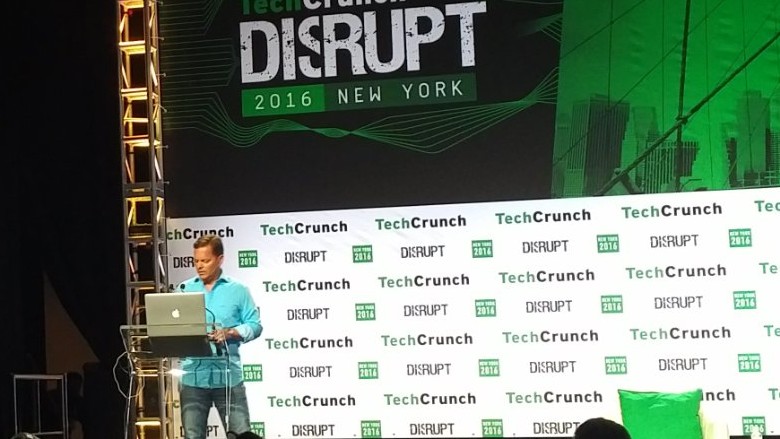 Siri cocreator Dag Kittlaus is building a more intelligent ... well, Siri.
On Monday, Kittlaus debuted Viv, a next-level personal assistant that will one day be ubiquitous, he hopes.
Viv -- which means "life" in Latin -- will be a personal AI assistant that aims to be a much smarter, more useful version of Siri.
It's not available yet, but Kittlaus demoed it on-stage at TechCrunch Disrupt, illustrating how Viv will ultimately eliminate the need for the dozens of apps we currently use.
Want to order flowers for mom? Need to book a hotel? Viv can take care of that by allowing developers (say, from 1-800-Flowers or Hotels.com) to integrate their services directly into Viv. Users should eventually be able to search for what they need and then purchase it -- all using voice commands.
Related: Facebook Messenger wants to become your one-stop shop
Viv will be able to answer sophisticated questions like, "Will it be warmer than 70 degrees near the Golden Gate Bridge after 5 p.m. the day after tomorrow?" an example that Kittlaus gave on-stage. He noted that Viv's audible voice is still being perfected.
It'll also allow for follow-up questions. Say you asked it to order flowers -- but then realized mom only likes tulips. Viv can narrow down search results and then complete the order.
Bots are all the rage these days, with major tech companies like Facebook (FB), Google (GOOG) and Microsoft (MSFT) investing in the space. Kittlaus is well aware of this -- but he's on a quest to build the only personal assistant you'll ever need.
"Roughly every 10 years a new paradigm comes along that changes the way we interact with computers," said Kittlaus. "We don't think it's a secret what that new paradigm is going to be."
Still, he feels Viv is well-positioned to win the bot race when it comes to utility and ease.
"You really just want one assistant," he added. "Our goal for this is ubiquity, we're going to follow the path that gets us to ubiquity,"
Kittlaus, who sold Siri to Apple in 2010, noted that Viv Labs has already turned down acquisition offers.
He said Viv will have a "rolling launch" toward the end of 2016 and will slowly open up to developers.