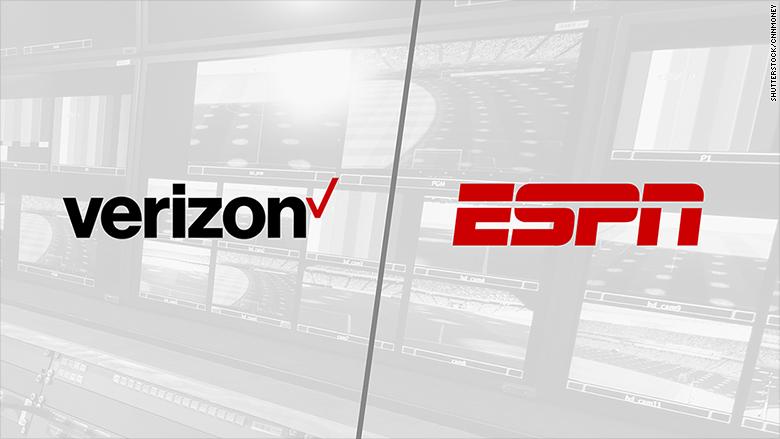 ESPN and Verizon have reached a settlement, a little more than a year after the sports media giant filed a lawsuit over a plan that lets customers pick the channels they receive.
Terms of the settlement, which was announced by both sides on Tuesday, were not disclosed.
ESPN, which is owned by Disney (DIS), sued Verizon in April 2015, alleging that the telecommunications company breached its contract with a plan that would allow FiOS customers to pick which channels they receive -- a model that many viewed as a pre-cursor to a la carte service.
Verizon's pricing plan, known as "Custom TV," originally offered a base bundle of 35 channels, along with a choice of seven additional bundles based on categories of programming.
ESPN was included in Verizon's sports bundle, but not in the base 35-channel package -- a point of contention in the lawsuit.
After Custom TV launched, ESPN protested, saying the packages "would not be authorized by our existing agreements."
Verizon (VZ) tweaked the bundles earlier this year, offering two different Custom TV packages: "Essentials" and "Sports & More," the latter of which included both ESPN and ESPN2.
ESPN said it was "encouraged" by the simplified plan.
On Tuesday, ESPN and Verizon each spoke magnanimously about one another.
Sean Breen, senior vice president of affiliate sales at Disney and ESPN Media Networks, said the company has "a long-standing relationship with Verizon."
"We look forward to working with them to provide great content to consumers for years to come," Breen said.