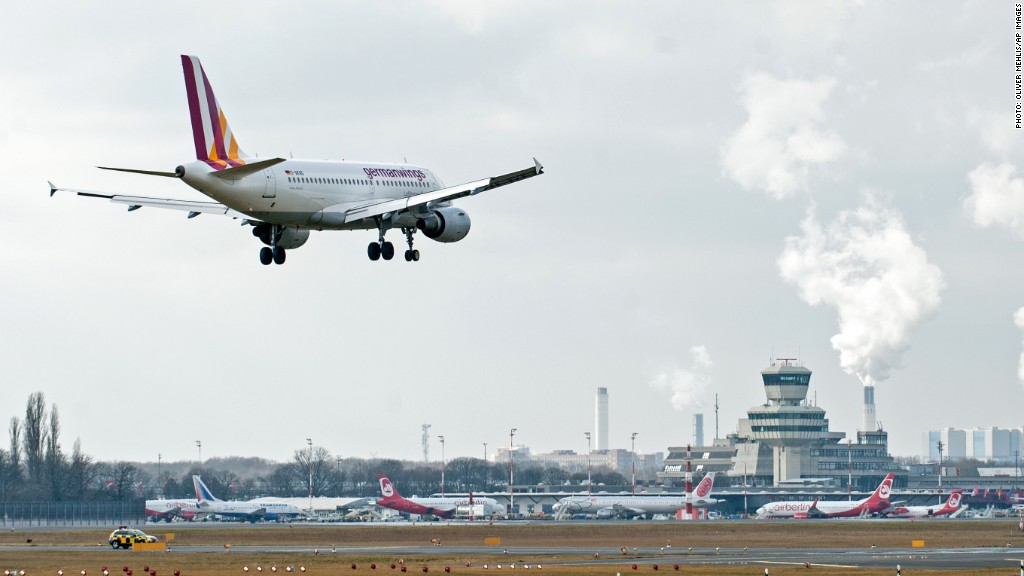 Fear of terrorism is hurting European airlines.
Unlike their rivals in the Mideast and U.S., profits of Europe's airlines are suffering. EasyJet (ESYJY), Lufthansa (DLAKF), Ryanair (RYAAY) and International Airlines Group, which owns British Airways and Iberia, all said sales were hit as passengers reconsidered travel plans because of security concerns.
Terrorists killed 31 people in Brussels in March. A plane bombing over the Red Sea resort of Sharm el-Sheikh in Egypt killed 224 people in early November. Later that month, terrorists murdered 130 people in Paris.
The attacks paralyzed travel for days. The tourism industry across Europe was hurt as visitors canceled trips.
Shares in travel companies, including airlines and hotel chains, fell dramatically after each of the attacks. EasyJet is down 13% so far this year. Ryanair is 11.7% lower and IAG has dropped 15%. Lufthansa has lost 13%.
Related: Paris tourism suffers huge slump after terror attack
EasyJet said Tuesday it had a pre-tax loss of £24 million ($35 million) in the six months that ended in March. EasyJet cut prices following the attacks, hoping to attract more customers, but that in turn caused its revenue per seat to fall 6.6% compared to last year.
International Airlines Group, which owns British Airways and Iberia, said last month it was trimming its plans to expand routes.
The airlines got some relief from the current low oil prices. EasyJet said its fuel costs fell by £50 million ($72 million) in the first half of the fiscal year.