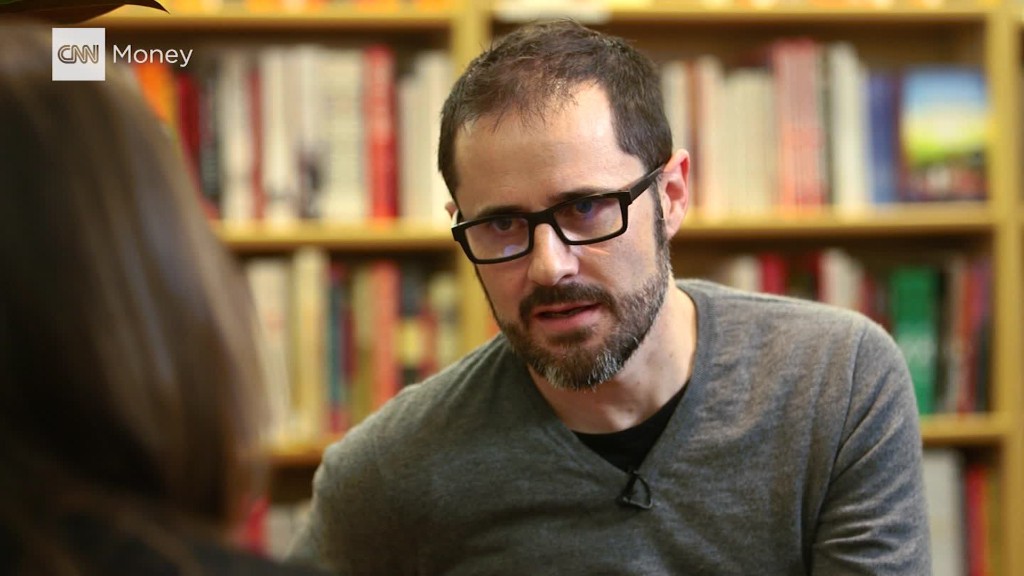 He may be a billionaire now, but Twitter co-founder Ev Williams was once counting pennies to get by.
Speaking candidly about his struggles as an entrepreneur, Williams recalled starting his first internet company in the 1990s when he was living in Nebraska.
"I remember literally searching in the couch for change because I'd stayed up all night working by myself and I needed some coffee and I had no money at all," he said. "I was exhausted."
Williams would later move to Silicon Valley to work for O'Reilly Media. He would pioneer the earliest blogging platform and build out a podcasting company that later became Twitter, which he founded with Jack Dorsey and Biz Stone.
Williams, who became CEO, was pushed out in 2010.
Years later, he talks about the toll of being fired. It was "devastating," he says now. "It was emotionally just the hardest thing I've ever been through by far."
Williams says a mentor gave him life-changing advice: "[He said] when people have a crisis, then one of two things happen: They don't recover [or] they do recover and they get better. You're definitely going to be better because of this. If you look at your past, you've been through challenging times and you have resilience."
Williams added: "I'm finally feeling that might be true."
Related: Why 30 million people visit this site each month
In 2013, Williams created publishing platform Medium, which taps into a growing desire for long-form content.
Williams, who sits on Twitter's board, says his relationship with CEO Jack Dorsey is also stronger.
"It's really good," he says. "Jack and I see eye to eye on almost everything now and certainly the future of Twitter. We both care about it deeply, and we've also both grown a lot since we worked together in that company."
Williams says he's become a calmer and more confident leader since his days running Twitter (TWTR).
"Twitter was such an intense ride ... every week was a new level of growth and intensity," he said. "Having gone through that now, it's much easier to look at the challenges that come up as a bump in the road rather than a threat."