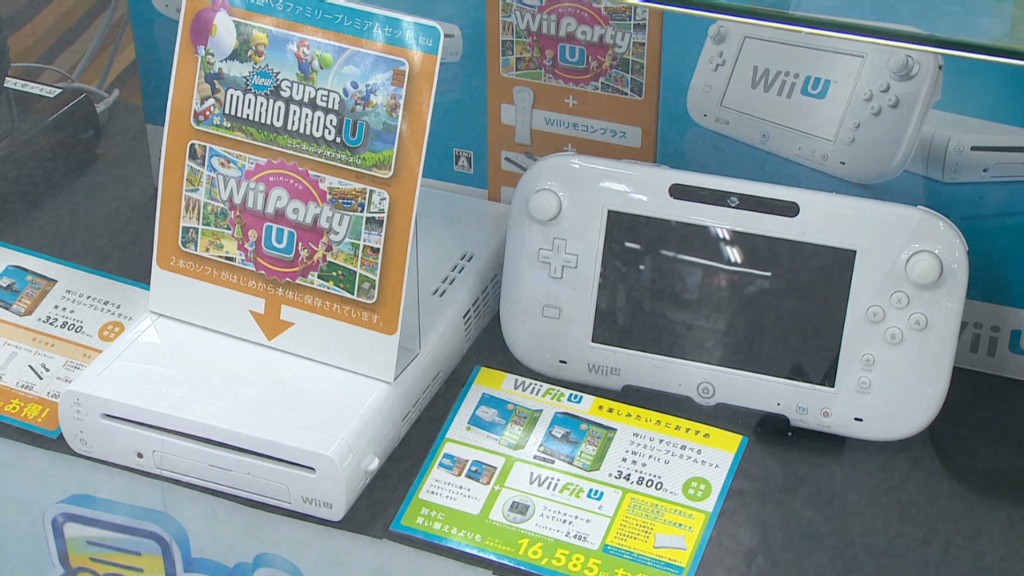 The Force didn't awaken Disney. But it has helped lift video game king Electronic Arts from its slumber.
Shares of EA (EA), which makes the "Star Wars: Battlefront" game, surged nearly 15% Wednesday following a better-than-expected earnings report. The stock is now back in black for the year and is up more than 40% from the 52-week low it hit in February.
EA said that it sold more than 14 million Battlefront games in its most recent fiscal year. Chief financial officer Blake Jorgensen added during the company's conference call that its net cash levels doubled in the quarter -- largely because of Battlefront.
Shares of gaming rivals Activision Blizzard (ATVI) and Take-Two Interactive (TTWO) rallied along with EA on Wednesday.
Meanwhile, Disney (DIS) was down 4% as concerns about the House of Mouse's ESPN network overshadowed strength at its movie studios.
Disney also announced that it was shutting down its own Infinity gaming unit. That could mean more potential Disney licenses for EA down the road.
EA isn't just about Star Wars of course. The company is most well-known for its virtual world game "The Sims" as well as sports titles like "FIFA" and "Madden NFL." It also owns PopCap, developer of mobile games "Bejeweled" and "Plants Vs. Zombies."
But the success of Battlefront is huge for EA. The company said that 15% of the game's players were new EA customers. And there is a lot more to come.
Jorgensen noted on the company's conference call that EA will incorporate characters and plot points from "The Force Awakens" and the rest of the new Star Wars trilogy in future versions of the game. (Episode VIII hits theaters in December 2017.)
"Next year we will see Star Wars Battlefront back with bigger and better worlds, because we now have the new movies to work off of, not just the historical movies that we used before," he said.
But EA's future success may depend more on another game with the word Battle in it -- Battlefield 1.
The game, set during World War I, is expected to be a big seller around the holidays. It will be released in October. And there's already a lot of social media buzz.
Jefferies analyst Brian Pitz noted in a report Wednesday that the game's trailer had 21 million page views on YouTube in just four days.
So don't be surprised if EA gets more of an earnings boost in 2017 from the Red Baron as opposed to Kylo Ren.