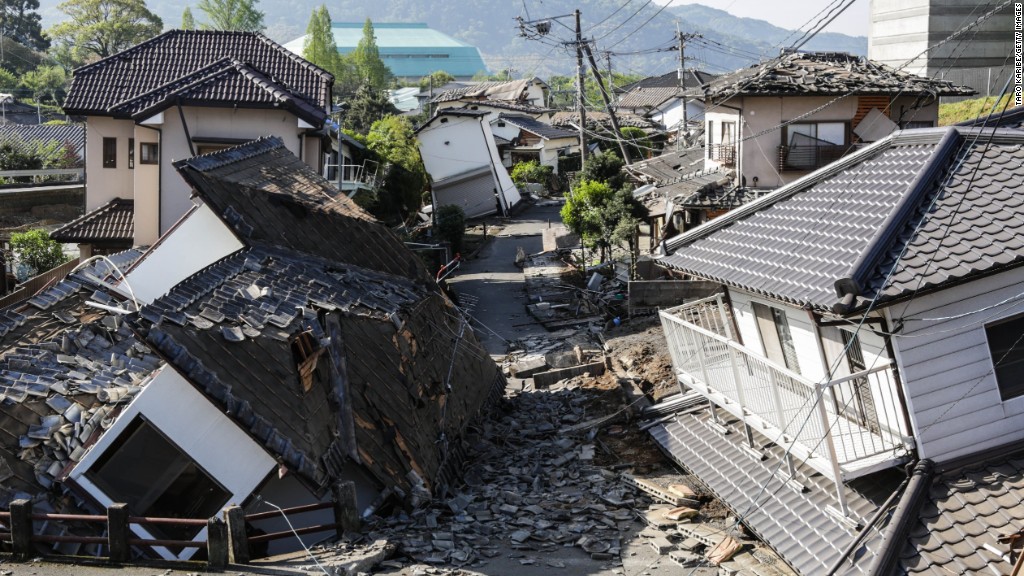 A weaker yen helped Toyota post record profits on its way to becoming the world's top automaker. But now the party is over.
Toyota predicted Wednesday that its operating income will plunge 40% in the current financial year as Japan's currency strengthens. Net income is forecast to drop 35%, while revenues are tipped to decline 7%.
Japanese exporters enjoyed banner profits in recent years as the country's economic revival plan pushed the yen lower.
But the currency has strengthened significantly in recent months, making exports more expensive in overseas markets and taking a bite out of profits brought back to Japan.
Toyota is assuming the currency trend will hold, and has based its forecast on the yen averaging 105 to the dollar this year, compared to 120 last year. The yen is currently at 108 against the dollar.
Related: Toyota kills off its Scion brand
The automaker warned that its forecast does not include the impact of assembly line closures brought on by deadly earthquakes in Japan last month. Toyota also expressed concern over China's economic slowdown.
The dismal outlook follows a solid fiscal 2016 for Toyota (TM) -- the company reported Wednesday after Tokyo markets closed that net income rose 6%. Investors, however, have already pushed the company's shares down nearly 25% this year.
Japan's central bank stepped up its efforts to kick-start the country's struggling economy in January, taking a key interest rate into negative territory. The move is meant to encourage banks to lend and consumers to spend more.