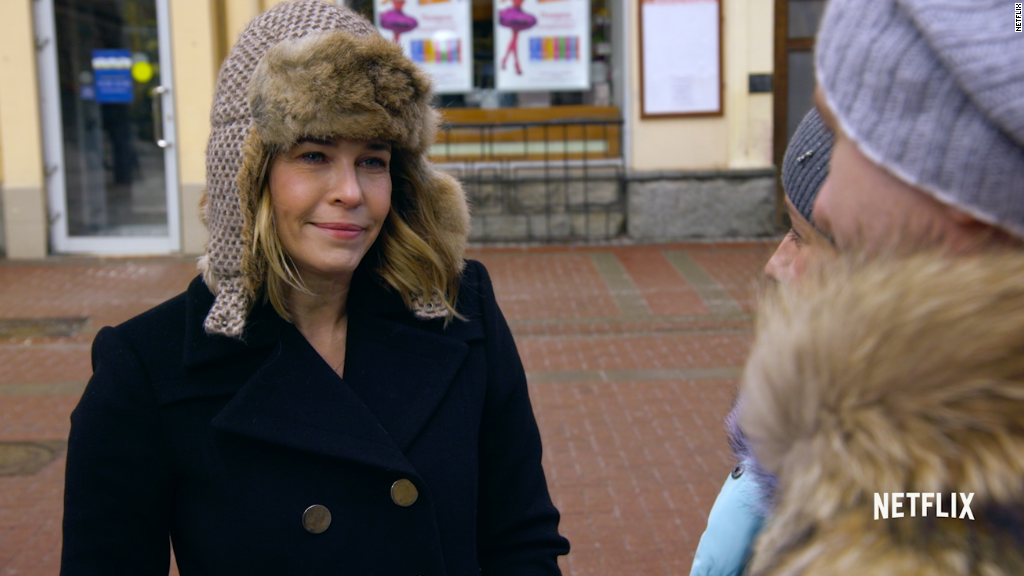 After an 18-month hiatus, Chelsea Handler returns to TV -- via Netflix, in a three-night-a-week series that promises it's "tossing the traditional talk show model out the window."
If that's the case, the format must have boomeranged back, since other than the venue, "Chelsea" doesn't feel as if it's breaking any kind of mold.
Handler announced she would be leaving her E! talk show in June 2014, signing a deal to host the first program in that genre for Netflix shortly thereafter. But a lot has happened in between.
At the time, Handler was being celebrated as a sort-of great female hope in the male-dominated bastion of late-night comedy. But since then, there's been a lot of movement, with David Letterman and Jon Stewart exiting the stage, Stephen Colbert moving to CBS and "Full Frontal With Samantha Bee" breaking up the boys club, offering ferociously funny weekly satire on TBS.
Always brash and outspoken, Handler stated her intent to shake things up in interviews, saying she was bored with her E! format and badmouthing Colbert's "Late Show" to the New York Times.
Teaming with Bill Wolff, a producer on "The Rachel Maddow Show" and "The View," she also used the long lead time to bank dozens of field pieces shot around the world -- theoretically providing a more variety-style feel.
Yet the first episode that made its debut Wednesday opted not to use any of them. Instead, Handler provided a rather lengthy statement of principles at the outset, before bringing out a trio of guests, under the loose heading of education. They were, in order, Secretary of Education John B. King, the rapper Pitbull and actress Drew Barrymore.
The chat, however, was mostly unfocused and banal. And the fact that the series operates without a rigidly fixed running time (the premiere was 37 minutes) merely gave the impression that Handler was free to let her guests ramble, too infrequently interrupting them to throw in the occasional one-liner.
Clearly, the goal is to create a loose, relaxed atmosphere, with Handler sipping wine and a dog roaming freely in the background. The darkened set looked like a mix between a cocktail lounge and a Las Vegas sports book.
Related: Netflix teams up with Sylvester Stallone for international reality show
The biggest misfire for "Chelsea," though, might be trying to do this modified, less-topical form of talk at a moment when late-night series are feasting on the current political cycle -- one in which the jokes almost write themselves.
Handler did offer one tart comment exhibiting her disdain for Donald Trump (and used a few choice expletives). But after that, the series felt like it wanted to be non-specific enough to allow for Netflix subscribers to stream, well, whenever.
"Did you miss me? I missed you," Handler said near the outset, stating that she wouldn't be doing a conventional monologue.
For those who truly did miss Handler during her absence, "Chelsea" finds her in familiar form, dropping lines like, "I've avoided getting pregnant. Most times."
To anyone for whom she's more of an acquired taste, this Netflix vehicle didn't exactly put a best foot forward. Tomorrow is another night. But when the dog lay down and appeared to doze during the premiere, it was hard not to think he had the right idea.