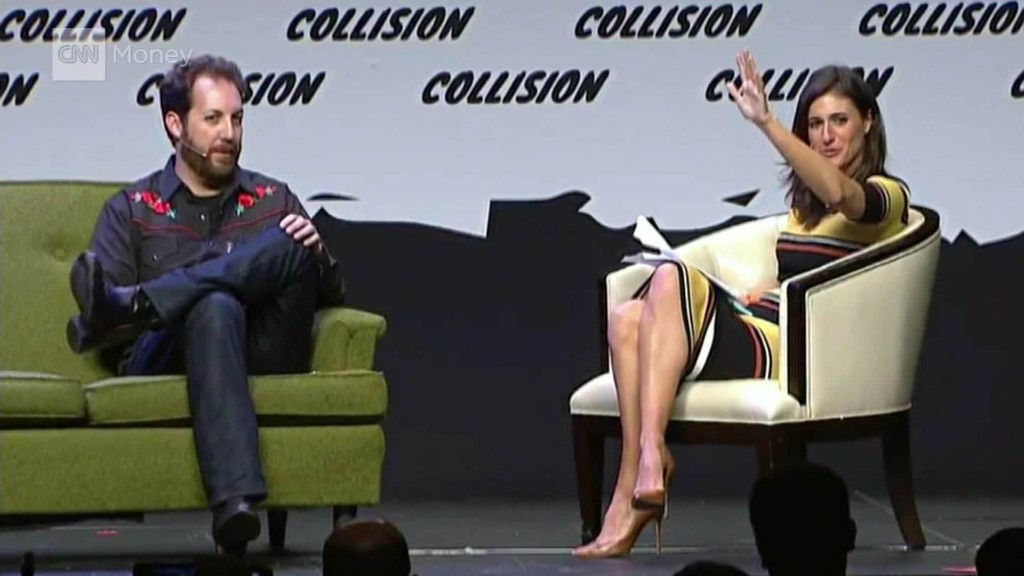 All of the main sharks will be back on ABC's "Shark Tank" next season, and so will at least one of the show's "guest sharks," venture capitalist Chris Sacca.
The reality show about entrepreneurs seeking investments is a staple of ABC's Friday night schedule and a hit in repeat form on CNBC.
An ABC spokeswoman confirmed to CNNMoney that Mark Cuban, Kevin O'Leary, Barbara Corcoran, Daymond John, Robert Herjavec, and Lori Greiner will all be back for an eighth season in the fall.
The six sharks and a couple of "guest sharks" take turns in the five investor chairs.
Sacca, an early investor in Twitter, Uber and other companies, brought a Silicon Valley founder's mentality to his appearances on the show this season.
Related: Barbara Corcoran to female entrepreneurs: Hike up your skirts
Originally he was slated to appear on one or two episodes, but the producers ended up asking him to tape four episodes.
As for his agreement to return next season, Sacca said it'll be for "a bunch more than the four I did this season," but said he couldn't specify how many.
O'Leary, Corcoran, John, and Herjavec have been with "Shark Tank" since the first season. Cuban and Greiner were added to the cast after stints as "guest sharks."
Related: Childhood battle with dyslexia brings Shark Tank's 'Mr. Wonderful' to tears
Troy Carter and Ashton Kutcher also appeared as guests this season. ABC said the network has no announcements to make about guests for next season.
Sacca told CNNMoney that he believes "Shark Tank" is "the most authentic show on television. No scripts. No contrived plot twists. The pitches are the pitches and the action is the action."
He added: "The chance to pick a fight with Mark Cuban in prime time? A dream."