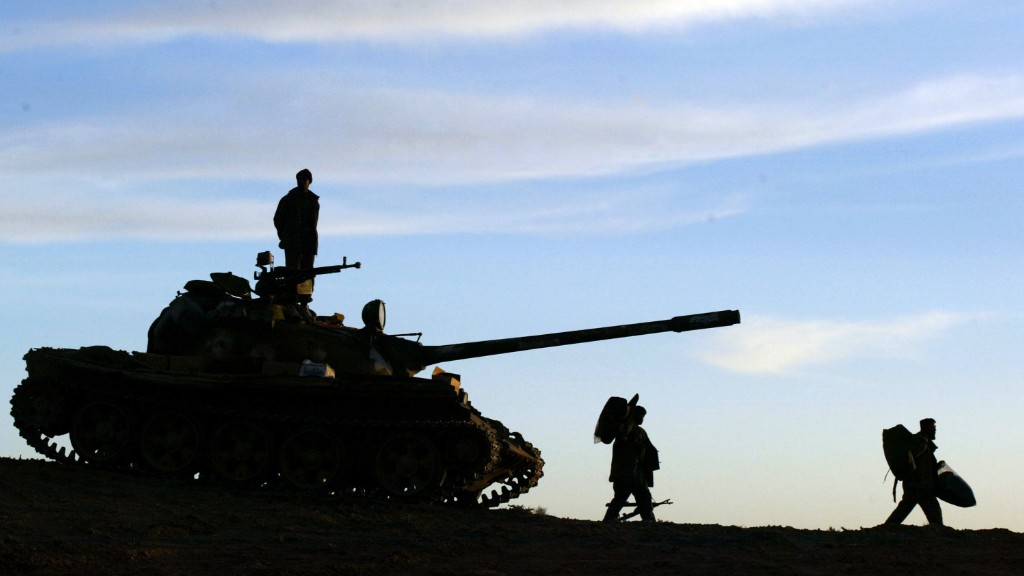 Big defense stocks have been on fire lately. Are investors pricing in more spending on the military by either a President Hillary Clinton or President Donald Trump?
Perhaps. Both Clinton and Trump have stressed the importance of a strong military during the presidential campaign.
Leading defense companies appear to be betting on a Clinton victory. According to data from the Center for Public Integrity, Clinton has received more than $450,000 from defense industry workers during a 14-month period that ended in February.
That puts her well ahead of Trump, who has self-funded much of his campaign and also her democratic rival Bernie Sanders.
Related: Is Trump anti-business? Do CEOs care
But defense stocks aren't just rallying because of hopes for bigger military budgets in the future. The Obama administration hasn't been too terrible to the industry either.
Fears that forced spending cuts put into place a few years ago -- the so-called sequester -- would be bad for defense contractors have proven to be for naught. It's not as if the federal defense budget has fallen off a cliff.
Shares of L-3 Communications (LLL), Northrop Grumman (NOC) and Raytheon (RTN) hit all-time highs on Wednesday. General Dynamics (GD) and Lockheed Martin (LMT) are not far from their peaks either.
Leading defense companies have also been generating more of their sales overseas.
Related: Political fear is paralyzing investors
About 20% of Lockheeed Martin's revenue came from international markets last year, according to data from FactSet. The top spenders were Japan, Germany and the U.K.
And more than 30% of Raytheon's sales came from outside the U.S. last year, led by Japan, Turkey, India and Saudi Arabia.
The world is still a scary place -- as terrorist attacks in Paris, San Bernardino, California and Brussels over the past few months have shown.
The emergence of ISIS has made it necessary for the U.S. to step up its military spending in some areas. That's unlikely to change regardless of who wins the race for the White House in November.