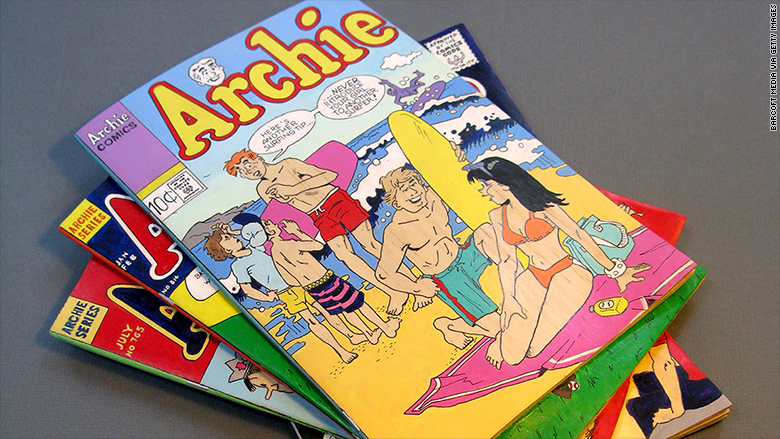 Who's ready for "Riverdale, 90210"?
"Riverdale," a live action series based on the long-time "Archie" comic book, has been picked up by The CW for next season, the network announced on Thursday.
The show, which stars KJ Apa as Archie and Lili Reinhart and Camila Mendes as Betty and Veronica, sounds like a high school TV drama in the vein of "Beverly Hills, 90210" but instead with "Archie" characters.
The series also stars "Beverly Hills, 90210" alum Luke Perry, who will be playing Archie's dad, Fred.
The show is set in the present day and is a "subversive take on Archie, Betty, Veronica, and their friends," the CW said.
It also explores "the surrealism of small town life -- the darkness and weirdness bubbling beneath Riverdale's wholesome facade."
The CW did not say when the show would debut or how many episodes there would be.
Archie Comics is one of the most popular and longest tenured brands in the comic book world with the character first debuting in 1941.
"Riverdale" wasn't the only comic book news The CW had to offer on Thursday.
"Supergirl," the CBS series that follows the adventures of Superman's female cousin Kara Zor-El, is moving to The CW for its second season.
The CW, which is a joint venture of CBS (CBSA)and Warner Bros., will add the series to its lineup of other popular series based in the DC Comics universe including "Arrow," "The Flash," and "Legends of Tomorrow." (Warner Bros. is owned by Time Warner (TWX)which also owns CNN.)
Related: 'Supergirl' soars to big ratings for CBS
The debut of "Supergirl" soared to big numbers for CBS bringing in an average viewership of 12.9 million in October.
That included a big 3.2 rating in the 18 to 49 year old demographic, a prized demo with advertisers.