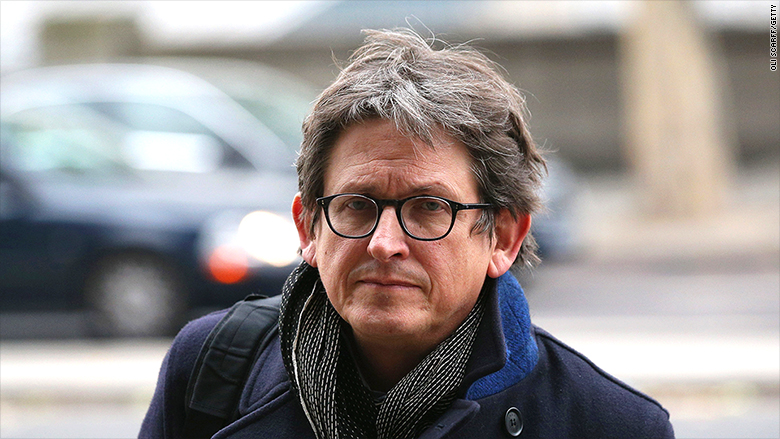 Alan Rusbridger, the veteran editor of The Guardian, will not become chairman of the paper's ownership trust after being forced out by the new management.
Rusbridger's unceremonious removal from the Scott Trust, which was announced Friday, comes after anonymous Guardian staffers spent weeks blaming the longtime editor for the paper's financial woes. The Guardian is believed to have lost at least £45 million ($65 million) last year.
In an email to Guardian staff, Rusbridger said that CEO David Pemsel and new editor Kath Viner "clearly believe they would like to plot a route into the future with a new chair and I understand their reasoning."
Rusbridger, who spent 20 years as editor-in-chief, has been praised for overseeing the paper's intrepid reporting on Edward Snowden, Wikileaks and the News of the World hacking scandal, among other major stories. He is also credited for bringing The Guardian into the digital age: the paper's website is now the second most-read among UK newspapers.
But there is no question that The Guardian sustained major financial losses during Rusbridger's tenure. Last year's catastrophic losses have already forced the paper to cut at least 250 jobs.
Rusbridger's detractors attribute that crisis to the editor's unwillingness to address the business side of journalism and say he effectively drained the Scott Trust -- set up by the owners in the 1930s -- to finance mounting deficits.
In recent weeks, Viner and Pemsel worked to have Rusbridger removed from the chairmanship, which he was supposed to assume in September.
Rusbridger did not shy away from addressing his changing fate in his email to staff.
"On my appointment to the Scott Trust job in November 2014 the Chair of GMG, Neil Berkett, was kind enough to say publicly: 'Alan has set the standard for journalistic leadership in the digital age. His appointment to lead The Scott Trust coincides with rapidly rising readership, continued innovation and secure finances at the Guardian. His successor will inherit a global media organisation in very strong health and with clear prospects for further growth'" Rusbridger wrote.
He then added, "The difference between that assessment and the way things look now is a measure of how much the world has changed."