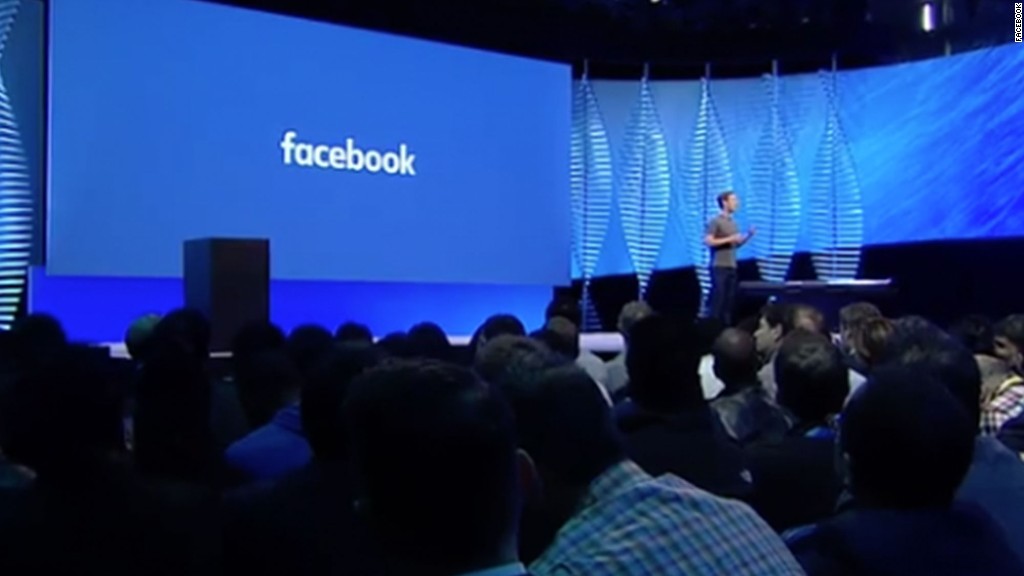 Milo Yiannopoulos, tech editor for right-wing news outlet Breitbart, challenged Mark Zuckerberg to a debate Friday morning.
The Facebook CEO said he wants to meet with conservatives to talk about how the company selects and distributes the news. Now he's got at least one taker.
Yiannopoulos declared his intention in a YouTube video and said he wants their exchange to be live-streamed on Facebook.
"Users deserve to know whether the Trending topics on Facebook really are trending or whether it's just something that some social justice warrior in San Francisco wants you to believe is popular," he said in a fast-paced monologue. "I think it's time you answered your users and I think it's time that you sat down with me."
The British journalist is a professional provocateur of sorts. He has a high profile presence within the GamerGate movement, which purports to promote ethics in gaming journalism but has been condemned for its treatment of women. He has more than 220,000 followers on Twitter and about 100,000 on Facebook, but some people think he's downright evil, a troll who constantly seeks attention.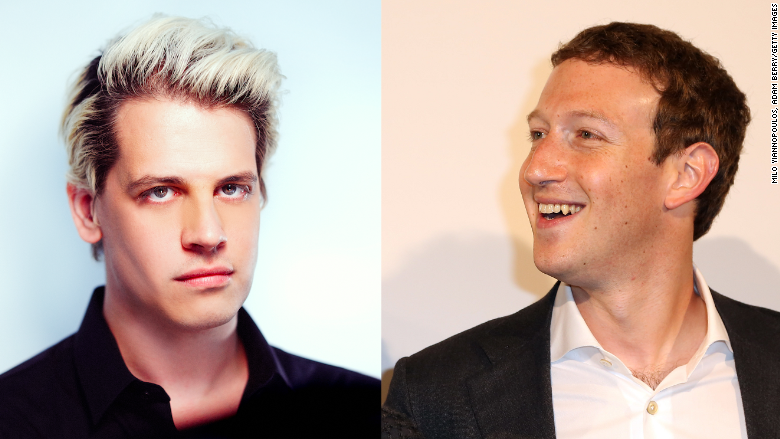 Facebook has endured a barrage of scrutiny this week after anonymous sources told Gizmodo that the company "routinely" instructed contractors to suppress news with conservative points of view.
Zuckerberg said in a post on Thursday night that the company is "conducting a full investigation to ensure our teams upheld the integrity of this [Trending topics] product," adding that the company has found "no evidence that this report is true."
"If we find anything against our principles, you have my commitment that we will take additional steps to address it," Zuckerberg said.
In the same post, Zuckerberg said he will invite "leading conservatives and people from across the political spectrum" to talk with him.
Yiannopoulos told CNNMoney that he is somewhat encouraged by Facebook's response to the controversy.
He contrasted Facebook's actions with his recent row with Twitter, which revoked his "verified" status earlier this year for violating its rules.
In his opinion, Twitter's decision was intended to limit speech on the platform -- a similar accusation he now lobs at Facebook.
"Facebook is clearly being proactive in a way that Twitter never has been," he told CNNMoney in an interview. "But users want to see action, not words... They want to see their feeds reflect what people are actually talking about sharing -- not what some hipster in California thinks is, like, really important right now."
In his video, Yiannopoulos said he wants to ask Zuckerberg why Facebook has censored the name of his tour and why certain posts about the refugee situation in Germany have been taken down.
When asked if he thought Zuckerberg would accept his challenge, Yiannopoulos replied, "He might! Who knows. I'm a friendly conservative."
A Facebook spokesman did not immediately respond to request for comment.