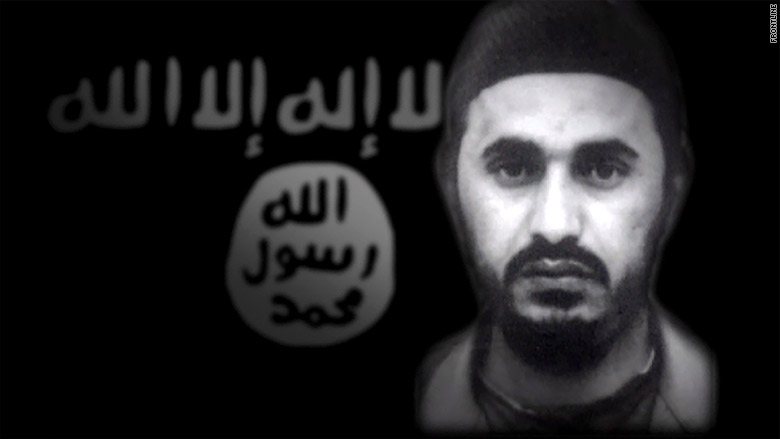 "The Secret History of ISIS" is a rather hyperbolic title for "Frontline's" latest examination of the terrorist group. That's because much of this history has been out there, including previous chapters in producer-director Michael Kirk's reporting on the region.
Still, the PBS program has been especially good at providing much-needed perspective about the threat, which can be lost in the aftermath of some fresh outrage. In this case, that includes meticulously documenting failures across the last two administrations that allowed ISIS to develop and grow, missing key opportunities to decapitate the organization early on.
Proceeding almost chronologically, the documentary details the transformation of Abu Musab al-Zarqawi from thug into jihadi leader, determined to erect an Islamic caliphate.
In 2002, with Vice President Dick Cheney's post-Sept. 11 focus squarely on Saddam Hussein, the Bush administration didn't avail itself of a chance to kill Zarqawi, much to the dismay of CIA officials and operatives interviewed here.
Related: Will Michael Strahan's move strengthen 'GMA' in morning war?
The mistake-ridden occupation of Iraq followed. As analysts note, that included the tactical error of disbanding the Iraqi military, offering the jihadists a fertile source of potential recruits.
The missteps, however, didn't end there. When President Obama was elected -- in part on a commitment to wind down the war -- his administration was slow to recognize and effectively counter ISIS as it gained strength in Syria. (Both the Obama administration and Cheney declined "Frontline's" interview requests.)
The story of U.S. interventions in the Middle East has frequently been one of unintended consequences. That seems especially true of the 15 years since the Sept. 11 attacks, from President George W. Bush and Cheney's misplaced priorities to Obama putting too much faith in local forces and slowly responding to the deteriorating situation in Syria.
Related: DVRs have taken strategy -- and fun -- out of TV's upfront presentations
"Without those series of decisions, there would be no ISIS," says former White House counter-terrorism advisor Richard Clarke.
Kirk, whose "Frontline" projects devoted to Middle East (with producers Jim Gilmore and Mike Wiser) include "Losing Iraq" and "Netanyahu at War," consistently cuts through the hyper-partisanship surrounding these issues.
Too often, that atmosphere results in foreign policy debates that largely consist of finger pointing and histrionics. In that regard, "The Secret History of ISIS" provides a helpful road map to how policies led here.
"Frontline" can easily be overlooked, especially in a week with network schedule setting, season finales and a Megyn Kelly primetime special dominating the TV conversation. And as this latest PBS documentary makes clear, there are plenty of candidates when apportioning blame regarding ISIS, and not much in the way of comforting solutions.
Yet just by framing the debate so dispassionately amid the rhetoric of an election year, it feels like "Frontline" is performing a public service. And for the program's regular viewers, that's no secret.
"The Secret History of ISIS" premieres May 17 on PBS stations.