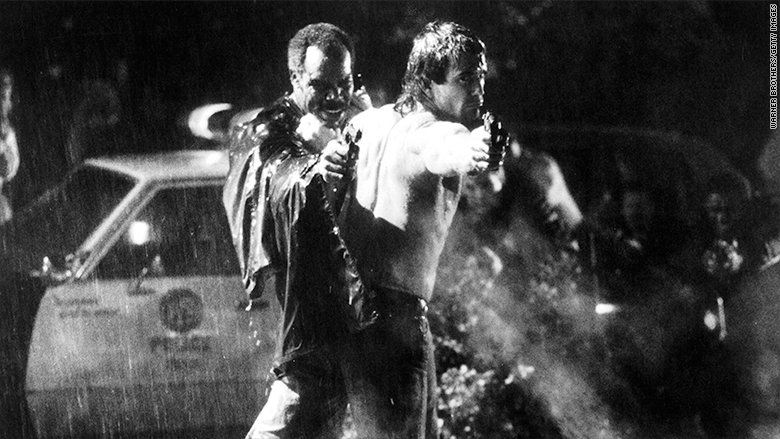 Two of the broadcast networks appear to have adopted much the same cautious strategy for the coming season: Movie adaptations, revivals, and brand extensions.
Both NBC and Fox unveiled new fall lineups on Monday, kicking off the week of upfront presentations, when programmers seek to secure what will total more than $8 billion in advance commitments from advertisers.
The conservative playbook represents a response to a crowded media enviroment. Programmers believe fewer new shows, with recognizable titles, give them a better chance of standing out.
For Fox, setting its first primetime schedule without "American Idol" in 15 years, the goal was clearly to help launch shows by relying on name recognition. Its two fall dramas, "The Exorcist" and "Lethal Weapon," are both adapted from well-known movie franchises. The midseason will include a new version of "24" (without Kiefer Sutherland, who will star in a new ABC drama) and revival of "Prison Break."
Starring Corey Hawkins, "24: Legacy" will get TV's best lead-in, premiering after the Super Bowl in February.
Related: 'Mr. Robot' season 2 trailer includes a faux President Obama cameo
NBC 's approach was largely the same, offering just three new series in the fall. The network's midseason is also heavy on pre-sold titles, including a spinoff of "The Blacklist," starring Famke Janssen; and "Taken," derived from the popular action movies that featured Liam Neeson.
Chicago, meanwhile, isn't just a toddlin' town, to quote the old song; at NBC, it's positively busting at the seams. For midseason "Chicago Justice" will join the existing trio of "Chicago"-branded shows from producer Dick Wolf, "Fire," "P.D." and "Med."
In a conference call with reporters, Dana Walden, co-chair and CEO of Fox Television Group, cited the practical advantages of familiar titles in helping cut through the clutter. "They don't require the same marketing muscle as trying to introduce a brand-new concept," she said.
At NBC, entertainment chief Robert Greenblatt stressed that the revised schedule involves "very little upheaval." That includes moving returning shows "The Blindspot" and "Chicago Med" to new time slots on Wednesday and Thursday, respectively.
Programmers have always allowed themselves the luxury of taking a few fliers on more adventurous concepts, and based on previews of the new programs, they still have. Fox's "Shots Fired," for example, is a limited series devoted to a racially charged police shooting.
Even some of the revivals try to look different, such as NBC's reimagining of "The Wizard of Oz," "Emerald City," which looks much closer in tone and texture to HBO's "Game of Thrones." By contrast, Fox's "Star," which features Queen Latifah, is another musical drama from "Empire" co-creator Lee Daniels.
That said, critics who have maintained broadcast TV is lagging behind cable and streaming services in terms of creative ambition might not find much to shake those appraisals. Indeed, with all the adaptations and extensions of known commodities, there's a perception of the networks employing a brand-management mentality that could cede more ground in that regard.
NBC and Fox executives continued to emphasize their reach and size relative to newer media, while stressing that they can play in that sandbox as well. Citing social media metrics, Fox referred to its shows as being "buzzier" than its rivals.
The upfront presentations are inevitably just a snapshot of the season to come. Based on this earlier window, though, the networks appear to be playing it relatively safe. And that could mean an uphill climb in demonstrating that buzzier equals better.