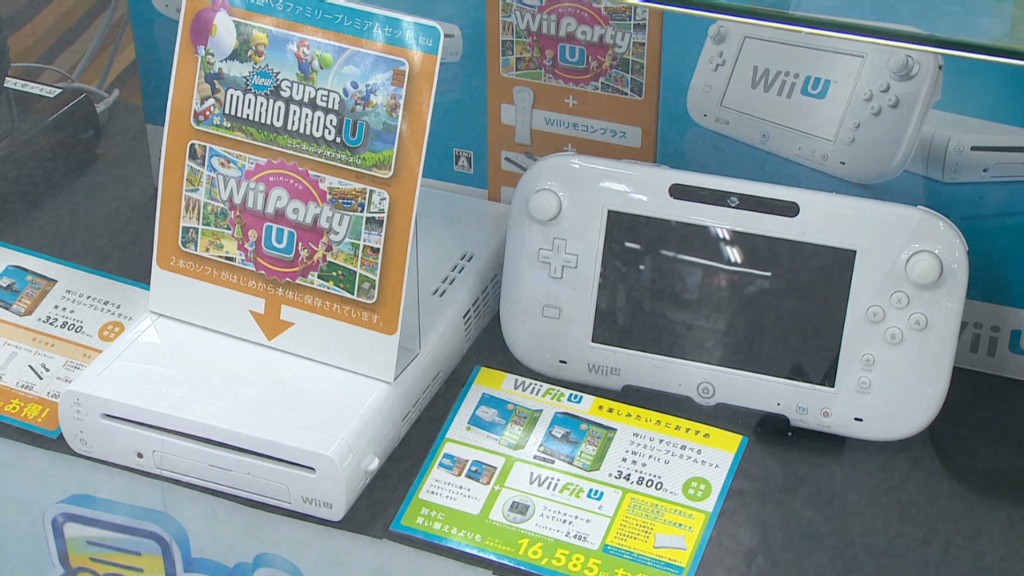 Could Super Mario make a return to the big screen?
Nintendo (NTDOF) is looking at branching out beyond video games into the movie business.
The Japanese maker of the Wii console has licensed popular characters from its games in the past, but it's now considering producing its own content, said company spokesman Makoto Wakae.
Details of the plans are yet to be decided, but Nintendo President Tatsumi Kimishima told a Japanese newspaper that the video game maker is in talks with various movie companies about a possible partnership.
It will be eager to avoid a repeat of the "Super Mario Bros" movie that came out in 1993, though. Starring Bob Hoskins and John Leguizamo, the live-action film was widely considered a dud.
Related: Nintendo announces new console, codenamed 'NX'
Kimishima said any new film wouldn't be live-action, indicating animation is more likely.
The money for the new project could come from the company's plan to sell its majority stake in the Seattle Mariners baseball team to a group of investors, he said.
Kimishima wouldn't say which Nintendo character might feature in the potential movie project, telling the newspaper only that it would be a popular one. The company has an impressive stable of well-known figures from its games, like the Mario brothers and Zelda. It has previously licensed the Pokemon characters for a film franchise.
Still, excited fans might need to wait a while -- Kimishima said the time frame the company is aiming for is within five years.
Nintendo is in need of new initiatives to revive its flagging business after its Wii U console disappointed heavily.
Related: Nintendo sale of Mariners values team at $1.4 billion
It has sold fewer than 13 million Wii U devices total since its November 2012 release. By contrast, its two biggest rivals -- Microsoft and Sony -- launched their newest video game consoles a year later and have nearly doubled and tripled Nintendo's sales.
Nintendo has said it plans to release a new game console, the NX, early next year. But it hasn't revealed any details about it beyond calling it a "brand-new concept."
With slumping sales, Nintendo has been working diligently to change its strategy. It even released a video game for mobile phones called "Miitomo" earlier this year, breaking with decades of precedent in which Nintendo only released its video games and characters on its own consoles.