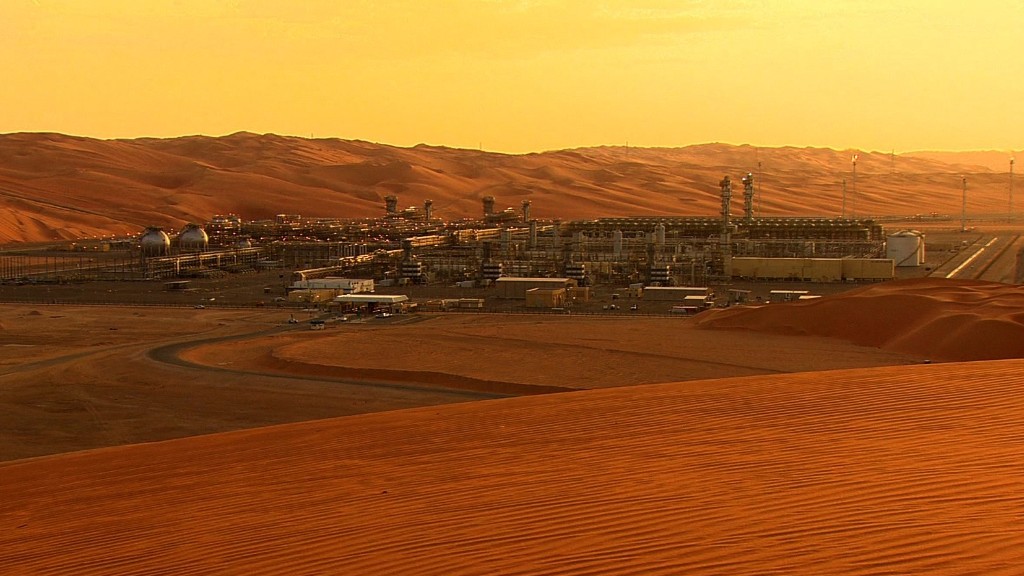 In case you haven't noticed, oil prices are staging a strong recovery and inching towards $50 per barrel.
Unexpected supply disruptions in places like Canada, Nigeria and Venezuela have caused oil prices to hit their highest level in seven months last night, at $48.41 per barrel.
Prices have since retreated a tad in early morning trading. But this current price around $48 marks a major rebound from mid-February when crude was trading just above $26 a barrel, the lowest level seen since 2003.
Canada
Raging wildfires in oil-rich parts of the Canadian province of Alberta have forced major oil companies to shut down some operations and cut production by about 1.2 million barrels of oil per day, according to Manouchehr Takin, an independent oil and energy consultant.
That's a massive production cut when you consider that Canada produces, on average, about 4.4 million barrels of oil per day, making it the fifth largest oil producer in the world.
Related: Goldman Sachs calls end to cheap oil
Nigeria
Nigeria too has reduced production as militants in the oil-rich Niger Delta region of Africa have launched attacks to cut off oil flows.
"Nigeria's oil output has fallen to a 20-year low of 1.4 million barrels per day after militants disabled several oil facilities in the Niger Delta," wrote John Ashbourne, an Africa economist at Capital Economics.
Ashbourne says attacks on the facilities have been picking up since February.
Oil analysts at Barclays (BCS) warn that the Nigerian situation is a bit of a wild card.
"In contrast to the outages in Canada, the issues in Nigeria may well prove longer lasting," they said in a research note.
Venezuela
Traders are also concerned about supply disruptions in Venezuela, which is in the midst of a severe economic crisis and is suffering from political infighting, electricity shortages, food shortages, medical supply shortages and the Zika virus.
Venezuela's economy has been hit hard since oil prices have plummeted over the past year and a half. It's low-quality oil output means the country gets less than market rates for its barrels, according to Eric Smith, a professor and associate director at the Tulane Energy Institute.
Independent analyst Takin said the drop in production from a range of countries has led traders to bid prices much higher over the past few weeks.
"They didn't expect these things and now they see these supply disruptions.... Up until a month ago, the perception was there was too much supply," he said.
A new report from Goldman Sachs (GS) also notes that stronger demand from India, China and Russia has helped support prices.
Goldman said oversupply in the market has now come to an end due to "sustained strong demand as well as sharply declining production."