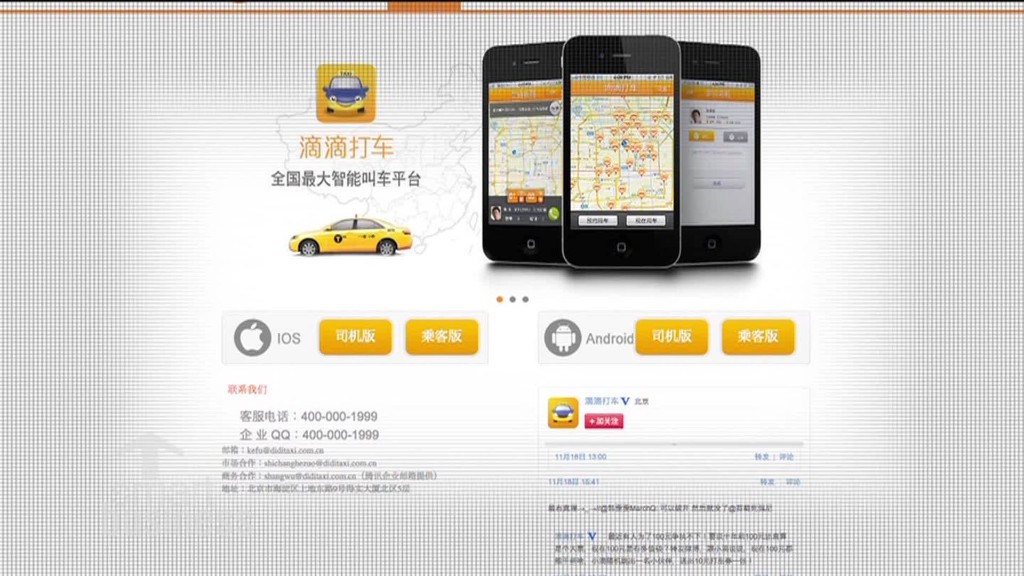 Tim Cook had a little jam session in Beijing on Monday.
The Apple CEO played traditional Chinese instruments with JJ Lin, a Singaporean pop star, using a new version of GarageBand.
The app was updated on Monday to include the erhu and pipa -- a two-stringed fiddle and a pear-shaped lute -- as well as percussion instruments and 300 Chinese musical loops that Apple created. The duo played one of Lin's songs, "The Key."
Cook bopped his head along as he played Live Loops to Lin's erhu. The men were sitting in front of a window with a billboard for the Apple Watch behind them.
Cook was in Beijing to meet with execs from Didi Chuxing, the Uber competitor that Apple (AAPL) infused with a $1 billion investment.
Analysts have speculated that the investment will help Apple test future products with Chinese consumers and use some of its huge cash reserves.
There are rumors that Apple is building a self-driving car (Didi happens to have a service that lets people test drive new cars). And the company is sitting on about $232 billion in cash.
China has become an increasingly tricky market that Apple needs to nail. Sales from the region fell 26% over the latest quarter, hurting Apple's overall bottom line and leading it to report its worst quarter in over a decade.
The company also recently suffered a few regulatory setbacks, including a government shutdown of Apple movies and iBooks, and a patent dispute loss.
Cook is also expected to arrive in India later on Tuesday to meet with various executives and political figures. It will be his first visit to the country as CEO.