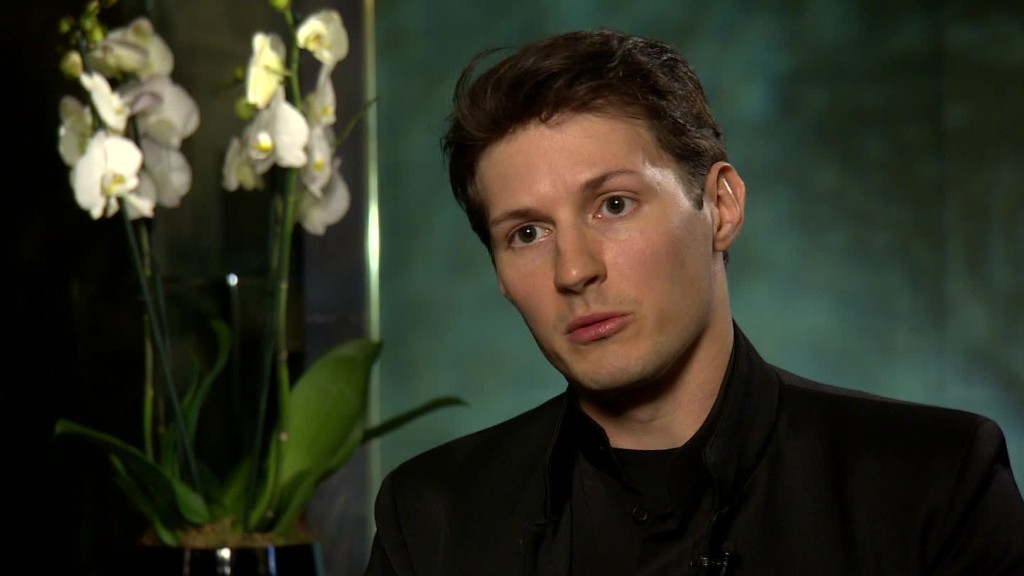 In its mission to hunt criminals, the FBI has been keen to hack Tor, the Internet browser that hides your true location.
The FBI's attempts to break into Tor are starting to manifest in strange ways.
FBI agents are currently trying to subpoena one of Tor's core software developers to testify in a criminal hacking investigation, CNNMoney has learned.
But the developer, who goes by the name Isis Agora Lovecruft, fears that federal agents will coerce her to undermine the Tor system -- and expose Tor users around the world to potential spying.
That's why, when FBI agents approached her and her family over Thanksgiving break last year, she immediately packed her suitcase and left the United States for Germany.
"I was worried they'd ask me to do something that hurts innocent people -- and prevent me from telling people it's happening," she said in an exclusive interview with CNNMoney.
The FBI declined to comment on the matter, citing a policy to neither confirm nor deny the existence of ongoing investigations.
However, according to an FBI agent familiar with the case, FBI agents in Atlanta and Los Angeles are seeking Lovecruft's help to investigate a hacking case in which she, in their eyes, is "connected."
The Electronic Frontier Foundation, which advocates for Internet freedom, has now taken up her cause.
"Her primary goal is to make sure she can come back to the United States when she wants to do that," said Nate Cardozo, a senior staff attorney at EFF. "And to have threats of subpoenas explained or go away."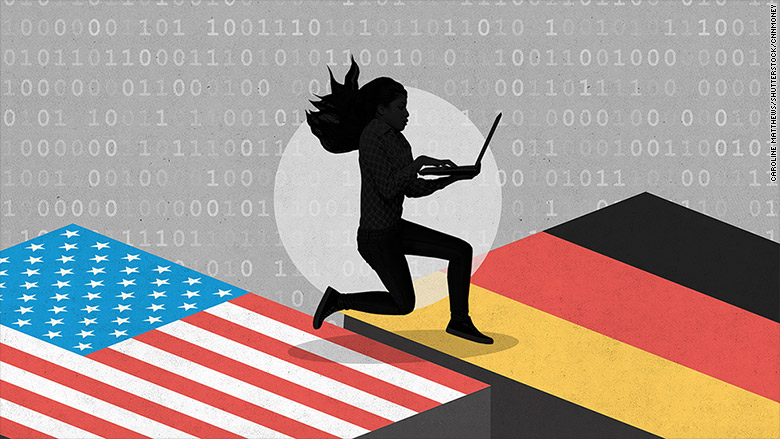 "Please call me"
It started when FBI Special Agent Mark W. Burnett stopped by Lovecruft's parents' home in Los Angeles while the family was on vacation in Hawaii. He left his card, on which he wrote, "Please call me."
Her mother immediately called Ben Rosenfeld, an attorney in San Francisco who specializes in technology and surveillance law.
On Dec. 2, he called Agent Burnett and presented himself as Lovecruft's lawyer. Lovecruft told CNNMoney she had been willing to meet the FBI with her attorney present. But Rosenfeld was told by agents that they would circumvent him and approach Lovecruft directly. At the time, the FBI wouldn't say why it sought her.
There were clues, though.
In late 2015, it was becoming apparent that the FBI was aggressively trying to pierce Tor's veil of anonymity.
Tor hides someone's physical location by bouncing computer signals throughout its worldwide network. And while it's run by a U.S. government-backed nonprofit to protect free speech, Tor is also a preferred tool for hackers, drug traffickers, and child pornographers.
The FBI has managed to hack Tor users in the past. To pull this off, the FBI has also compelled institutions, like Carnegie Mellon University, to pitch in.
Lovecruft, one of the few people intimately familiar with Tor's inner workings, feared she would be pressured to assist as well.
"That would undermine all the work that we do to protect human rights activists, women researching birth control... all these people need privacy. They need what Tor provides," she said. "I would not undermine that."
Lovecruft thought she'd get caught up in the FBI's perceived war on hackers. The Department of Justice has come down hard on digital dissidents like Aaron Swartz, who committed suicide when facing federal charges in 2013. Fearing a similar fight, Lovecruft refused to leave her San Francisco apartment for a week.
"There was this feeling the air had changed, and that I couldn't breathe," she said. "I'd look at my bike and think, I'm not supposed to go outside. Maybe some agents will pick me up off the street if I ride my bike. I'm just going to stay here, and not respond to anyone when they knock."
Flight to Berlin
Lovecruft had intended to move to Germany someday, but she put those plans on overdrive. She booked a flight to Berlin that weekend, including a return flight she had no intention of taking -- just to avoid raising suspicions.
On Dec. 7, without seeing family or friends, she took a taxi to San Francisco International Airport. She nervously made her way past TSA agents wearing a $1 pair of blue-green aviator sunglasses, unsure if she was breaking any laws by leaving the country.
When the plane lifted from the tarmac, Lovecruft sent a message on Twitter, letting loved ones know she slipped away.
But it's not over. In April, FBI Special Agent Kelvin Porter in Atlanta called her lawyer. This time, he wanted to know where to send a subpoena for Lovecruft to help testify in a criminal hacking case.
Cardozo at the EFF is adamant that Lovecruft hasn't violated the law by dodging the FBI. He and Lovecruft acknowledge that the FBI might have a legitimate reason to seek her help. But they just want to figure out what that is.
Lovecruft, speaking from Berlin by phone on an encrypted app, still sounds worried: "I don't know what they want. I don't know what happens to me if I go back."