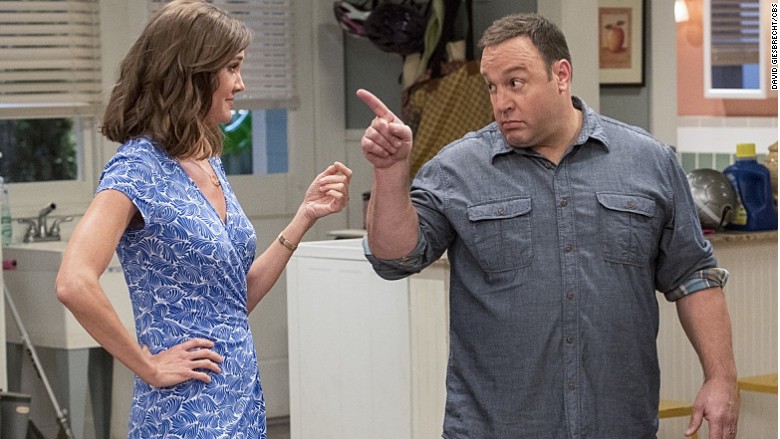 #CBSSoWhite? Twitter seems to think so.
The network was criticized Wednesday for a seeming lack of diversity in its just-announced fall lineup. Social media took notice that six of the network's eight new shows ordered last week star white male actors.
That led one Twitter user to joke "CBS: we love diversity! men, men who are white, men who have muscles, men who are straight, men with weapons, men being ~Manly~! diversity!"
The network was scheduled to hold its upfront on Wednesday to announce its 2016-2017 prime time lineup which includes five new dramas, three new comedies, and 21 returning series.
But having transgender actress of color and "Orange is the New Black" star Laverne Cox as a costar in the new legal drama "Doubt," and African American actor Justin Cornwell paired with Bill Paxton in the crime drama "Training Day," was not enough to overcome complaints that CBS lacks women and minorities on its roster.
On Twitter user even joked that with Cox in the fall line up, CBS must be "done with diversity until at least 2019, right?"
CBS Entertainment president Glenn Geller reportedly defended his network's lineup to reporters Wednesday morning saying "We have lots of female leads, we have a great balance."
"Actually our new series are more diverse this year than last year," EW reported Geller saying. "When 'Doubt' premieres, I'm happy to say it's the first broadcast series to feature a transgender series regular played by a transgender actor. I think that's phenomenal. We are definitely moving in the right direction."
CNN reached out to CBS for comment, but did not hear back.
The complaints come at a time when television has mostly been hailed as more diverse than the movie industry. The past year found that industry embroiled in the #OscarsSoWhite debate as to whether Hollywood has overlooked minority stars at the movies.