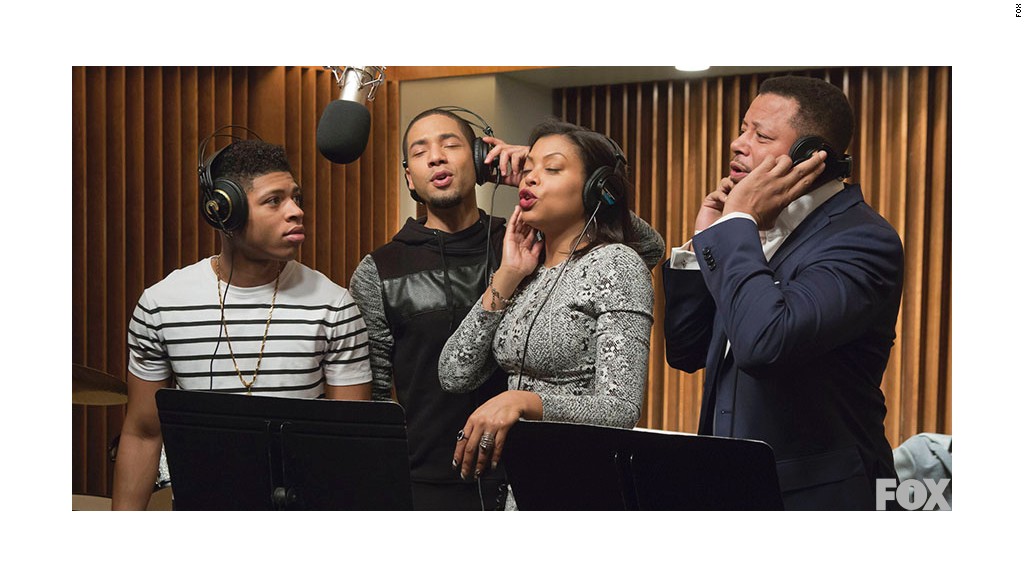 Headlines hit every week about "Empire's" latest shocking twist. Just Google "Empire" and "shocker," and you'll find a bundle: "Pregnancy Shocker," "Baby Daddy Shocker," "Violent Shocker."
Being consistently shocking, however, isn't easy. And as some current primetime soap operas are discovering, from "Empire" -- which ended its second season Wednesday -- to ABC's "Scandal," building a marketing strategy around OMG moments comes with potential costs as well as rewards.
The clear centerpiece of Fox's lineup, "Empire," closed its second season on a frenetic note, even by its standards.
SPOILER ALERT
In the finale, one of the sons to the Lyon musical empire, Hakeem (Bryshere Gray), was left at the altar. Family patriarch Lucious (Terrence Howard) had to abruptly marry his ex-girlfriend (Grace Gealey) -- who is carrying Hakeem's baby -- to prevent her from potentially testifying against him. And there were more revelations about Lucious' past, including a half-brother no one knew about.
For all the twists and turns, though, "Empire" is most enjoyable in its smaller moments. On Wednesday, that included the ongoing flirtation between Lucious and his ex-wife Cookie (Taraji P. Henson), which was both playful and amusing.
Related: 'Empire' rising: Delayed viewing boosts Fox hit
If ratings are any guide, the shocker approach has begun to yield diminishing returns. "Scandal," which finished its season last week, was down 18% in viewers, and more than that among the key demographics networks use as the basis for selling advertising.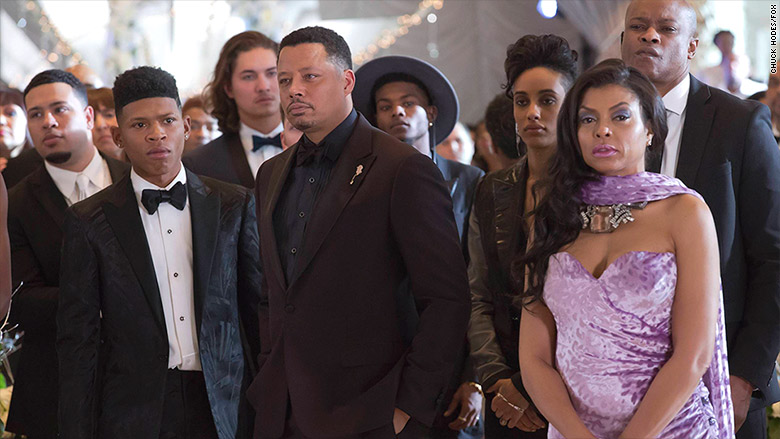 Heading into its season finale, the year-to-year drop in "Empire" is less steep (about 8%), but that belies the trend lines. Last week's penultimate hour, for example, drew 9.8 million viewers -- still impressive, but off by roughly a third compared to the corresponding hour in March 2015 when the series was new, fresh and steadily building.
The ratings, however, are only part of the story. Because a model built on tickling viewers' nerve endings in this fashion -- and consciously tapping into social media -- seems especially prone to careen off the rails, or slip into caricature and implausibility.
Related: 'Empire' reigns with huge season 2
Nobody expects these programs to be realistic. The over-the-top qualities, in fact, were certainly responsible for "Scandal's" rise, and "Empire's" explosive success.
That said, the pressure to keep ratcheting up the crazy can lead shows into perilous corners, which the writers have trouble escaping. That's one reason why cable dramas have a major storytelling advantage by producing fewer episodes.
Similarly, the relatively recent trend toward anthological series -- programs that tell a self-contained story and then start over -- possesses obvious advantages. "Fargo" or "American Horror Story" can promiscuously kill off characters, which spares them from the familiar trope of placing key players at death's door, only to have them miraculously escape or recover.
In "Empire's" case, the latest brush with death involved another Lyon heir, Jamal (Jussie Smollett), left recovering from a gunshot wound. In the finale, the character spoke about "breaking the cycle" of violence, reflecting the way the program incorporates real-life issues.
In another sense, though, a show like "Empire" gets trapped in a different cycle, one that requires constantly upping the dramatic ante. That explains the episode's big cliffhanger, featuring two pregnant women -- by different brothers, no less -- with their hands around each other's throats, precariously hanging over a balcony.
In a way, that's a pretty good metaphor for these kinds of series: When writers approach the cliff's edge enough times, eventually, they're likely to go tumbling over it.