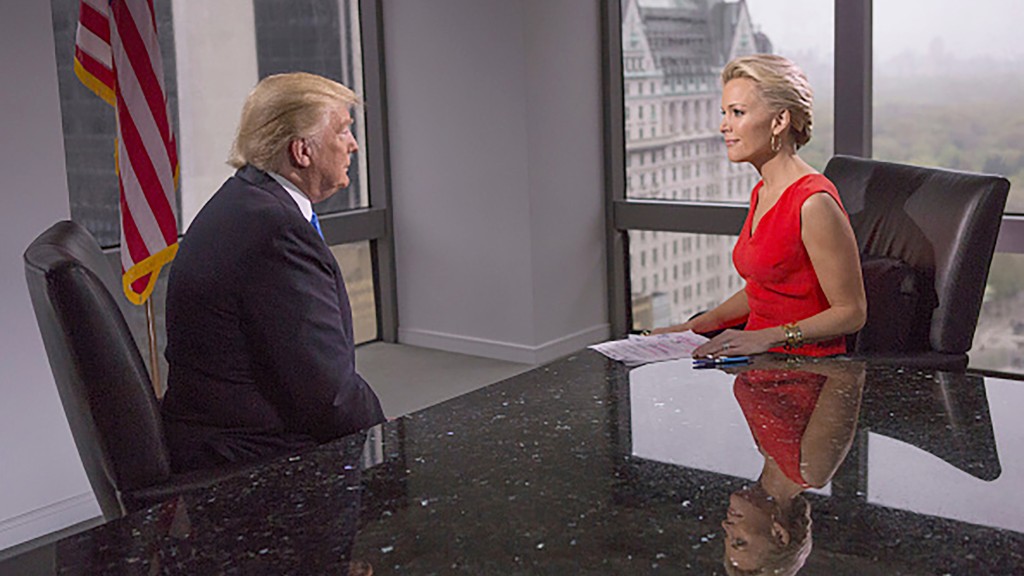 Megyn Kelly is going after the critics who believe that she didn't go after Donald Trump.
The Fox News host called out some of those critics by name on her show Wednesday night. And Kelly kept it up on Thursday morning with a tweet aimed at "Daily Show" host Trevor Noah, who lampooned her much-ballyhooed interview with Trump.
"So grateful I have men like @Trevornoah 2 advise on how to deal w/gender attacks - I'm sure his life experience far better than mine on this!" Kelly said on Twitter.
Kelly's interview with Trump, which was part of a prime time special that aired Tuesday night on the Fox broadcasting network, represented a big moment in her evolution as an A-list media personality. And it came as her contract negotiations with the conservative cable news channel are on the horizon.
Much of the media praised Kelly for her tough questioning of Trump during the first Republican debate and her poise during Trump's Twitter rants against her, but they did not praise her Trump interview.
Related: Donald Trump attorney demands retraction from New York Times
Erik Wemple, a media critic at The Washington Post, wrote that Kelly never got "personal about what Trump had done to her."
Jim Warren, the chief media writer at the Poynter Institute, described the interview as a "soft-as-a-grape session" in a piece for Vanity Fair.
On Wednesday's edition of the "Daily Show," Noah mocked the interview, which had been hyped as a showdown between two adversaries.
"This was sold as a bloodbath, but in the end it turned out to be one of those couples baths that only exists in the Cialis commercials," Noah said.
Related: Ivanka Trump on being the 'other' Trump
The prime time special was a departure from Kelly's usual venue on Fox News, where she grills her guests with a prosecutor's zeal each night at 9 p.m.
There was none of that in her interview with Trump. At one point, Kelly even laughed off some of the distasteful remarks -- many of which have been aimed at her -- that have appeared on Trump's Twitter account. When Trump said he didn't want to reflect on his mistakes, Kelly opted not to press him with any follow ups.
Kelly didn't see the merits in any of the negative reviews, saying Wednesday that the interview "earned the scourge of many in the mainstream media because it was not a takedown of Trump."
She singled out Wemple and Warren, among others, decrying their "bias against Trump, against Fox News or against the GOP."
Wemple, Kelly said, "has made no secret of his hatred for Trump, calling him a bigot and a misogynist."
"Today, Wemple is upset that I quote 'did not get personal about what Trump's behavior has done to my life,'" Kelly said. "As if an interview about Trump should instead be about me."
And she said that Warren once "dismissed the entire Republican Party as quote 'anti-female.'"
Writing in Poynter's daily newsletter on Thursday, Warren seemed amused by the charge.
"Drinks for the first person to find such an unequivocal assertion," he said.